Amoah, Eric O.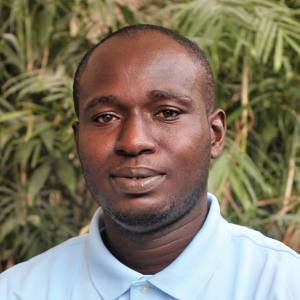 Serving At: International Leadership Institute of Southern Africa
Home Country: Ghana
WAYS TO REACH ME:
This missionary has ended service. The Advance number will be active until December 31, 2021.
Eric Ofosu Amoah is a Global Mission Fellow with the United Methodist General Board of Global Ministries, engaged in a two-year term of service. He was commissioned on July 28, 2019.
The Global Mission Fellows program takes young adults ages 20-30 out of their home environments and places them in new contexts for mission experience and service. The program has a strong emphasis on faith and justice. Global Mission Fellows become active parts of their new local communities. They connect the church in mission across cultural and geographical boundaries. They grow in personal and social holiness and become strong young leaders working to build just communities in a peaceful world.
Eric is from Cape Coast, Central Region, Ghana. He is currently a member of the Methodist Church Ghana, Gethsemane Society, Agona, Swedru. He holds a Bachelor of Science degree in mathematics with business from the University of Cape Coast. He has worked as a self-employed farmer, an accountant with Village Honey Enterprise Limited and PBC Ltd forthe Ghana National Service.
Born into a Methodist family, Eric started attending Sunday school as an infant. Since high school and university, he has been involved in activities in the campus church and his home congregation. "I am a leader," he said, "and the steward of finance of the society. I have been involved in all mission activities of the church. In high school and university, it is call 'Student in Church Evangelism(SICE).' We go to villages and less-privileged areas to preach the word of God. Jesus instructed his disciples to go to all nations to preach the good news. I see this as a call to mission. As a believer, I see this instruction as not only for the disciples, but also for all believers or followers of Jesus Christ. Soul-winning and serving are something I love doing."
Email Me