Warrick, Madeline E.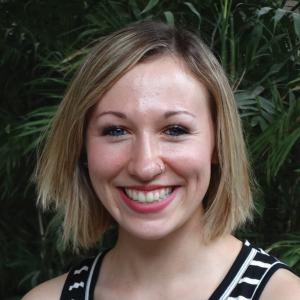 Serving At: Uruguay
Home Country: USA
WAYS TO REACH ME:
Madeline Elaine Warrick is a Global Mission Fellow with the United Methodist General Board of Global Ministries, engaged in a two-year term of service. She was commissioned on July 28, 2019.
The Global Mission Fellows program takes young adults ages 20-30 out of their home environments and places them in new contexts for mission experience and service. The program has a strong emphasis on faith and justice. Global Mission Fellows become active parts of their new local communities. They connect the church in mission across cultural and geographical boundaries. They grow in personal and social holiness and become strong young leaders working to build just communities in a peaceful world.
Based in Montevideo, Uruguay, Madeline will serve at The Evangelical Methodist Church in Uruguay, a member of the World Methodist Council and an autonomous affiliate of The United Methodist Church. The EMCU has 1,000 members and 12 congregations.
Madeline is from Hastings, Nebraska, USA. She is a member of First Plymouth Congregational Church, a United Church of Christ congregation in Lincoln, Nebraska. She holds a Bachelor of Arts degree in English with secondary education endorsement from Nebraska Wesleyan University, Lincoln. She has worked as a substitute paraprofessional teacher for the Hastings Public Schools, a university student host and the coordinator of the NWU Gender Advocacy Place.
"I was raised in the First United Methodist Church in Hastings, Nebraska, and followed the prescribed activities such as church choir, bell choir and mission trips," Madeline said. "However, college was where my faith became my own. I joined First Plymouth Congregational Church in my senior year because I found that they uphold diversity as one of their core values and act upon social justice issues in the church and community. My United Methodist roots still impact how I make decisions and guide how I view social issues." She considers herself fortunate to have the support of both faith communities. "My call to mission," she continued, "comes from my experience of putting all of my passions together: travel, social justice and service. I want to extend my experiential learning and allow myself to become an instrument for God."
Email Me