Grayer, Benjamin G.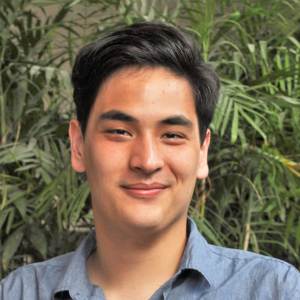 Serving At: The Evangelical Methodist Church in Central America
Home Country: USA
WAYS TO REACH ME:
Benjamin Garrett Grayer is a Global Mission Fellow with the United Methodist General Board of Global Ministries, engaged in a two-year term of service. He was commissioned on July 28, 2019.
The Global Mission Fellows program takes young adults ages 20-30 out of their home environments and places them in new contexts for mission experience and service. The program has a strong emphasis on faith and justice. Global Mission Fellows become active parts of their new local communities. They connect the church in mission across cultural and geographical boundaries. They grow in personal and social holiness and become strong young leaders working to build just communities in a peaceful world.
Born and raised in Clarksville, Tennessee, USA, Benjamin is now serving in Central America. He is a member of Salem United Methodist Church, Clarksville, in the Tennessee Annual Conference. In 2019, he received a degree in church vocations with an emphasis on pre-seminary and a minor in general psychology from Martin Methodist College, Pulaski, Tennessee. He has worked as a house pastor and a site coordinator for Project Transformation and in the food service industry. At Project Transformation, he said, "I started understanding ministry and community as one in the same."
Growing up in The United Methodist Church, Benjamin said, "I was very adamant about my faith, particularly my youth group. My church was very missional, so I have always found God in helping others." He took his first foreign mission trip in high school. "I started understanding my call to ministry as a call to missions," he said. "Since then, I have been discerning this call. Most recently, I have done a lot of work with a mission organization in Mexico called Give Ye Them to Eat. I had the opportunity to live in Mexico for a semester, and while I was mainly studying, I did various things with GYTTE. That sparked an interest in sustainability missions and community development … and what that looks like in developing countries or low-income communities."
Email Me