Lasley, Benjamin J.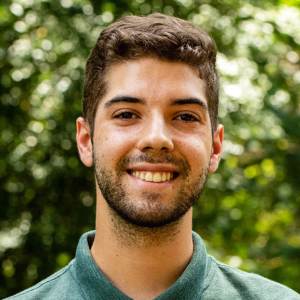 Serving At: Arch Street United Methodist Church
Home Country: United States
WAYS TO REACH ME:
Benjamin Lasley is a Global Mission Fellow with the United Methodist General Board of Global Ministries, engaged in a two-year term of service. He was commissioned on Aug. 23, 2019.
The Global Mission Fellows program takes young adults ages 20-30 out of their home environments and places them in new contexts for mission experience and service. The program has a strong emphasis on faith and justice. Global Mission Fellows become active parts of their new local communities. They connect the church in mission across cultural and geographical boundaries. They grow in personal and social holiness and become strong young leaders working to build just communities in a peaceful world.
Born in Greensboro, North Carolina, Benjamin is a member of Guilford College United Methodist Church, Greensboro, Western North Carolina Annual Conference. He holds a bachelor's degree in environmental studies, political science and geography from the University of North Carolina at Chapel Hill. He has worked as a package center representative at the university, a Haw River Assembly intern and a Youthworks community service coordinator.
"I grew up in The United Methodist Church in the suburban South, learning biblical stories and different theologies; yet, my faith never felt alive," Benjamin recalled. During a Youthworks mission trip to Puerto Rico, he said, "we participated in a small worship service. I felt this rush of wind gather throughout us. I felt alive through elevated presence of the Holy Spirit. For the longest time, I thought the only way to be in mission and ministry was to be a pastor, but I have discovered that mission extends beyond the church and traditional sphere of Christianity. I feel called to talk about environmental theology and God's call for us to nurture the earth and advocate for creation." He also hopes to be a voice for the marginalized.
Email Me