Fleming, Andrew D.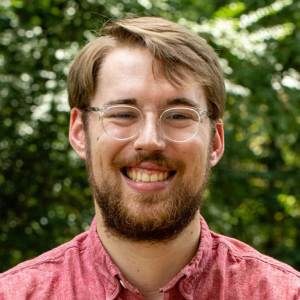 Serving At: Metropolitan Ministries
Home Country: United States
WAYS TO REACH ME:
Andrew David Fleming is a Global Mission Fellow with the United Methodist General Board of Global Ministries, engaged in a two-year term of service. He was commissioned on Aug. 23, 2019.
The Global Mission Fellows program takes young adults ages 20-30 out of their home environments and places them in new contexts for mission experience and service. The program has a strong emphasis on faith and justice. Global Mission Fellows become active parts of their new local communities. They connect the church in mission across cultural and geographical boundaries. They grow in personal and social holiness and become strong young leaders working to build just communities in a peaceful world.
Born in Tennessee, Andrew most recently lived in Hot Springs, Arkansas, where he is a member of Grand Avenue United Methodist Church, part of the Arkansas Annual Conference. He holds a Bachelor of Arts degree in history from Hendrix College, Conway, Arkansas. Andrew has worked in the food-service industry and in the admissions office at Hendrix College.
The son of the Rev. David Fleming, a United Methodist pastor, Andrew has always been active in the church. As a teen, he served on the conference youth council to plan and coordinate events for his peers. "I am realizing that as good as sharing my faith in service can be for those around me, growing in my own faith can do wonders in my own life," he said. "After lots of conversations with my family and hours of personal reflection, I felt that I was being called into mission to serve as a Global Mission Fellow. Now I am answering that call."
Email Me