A. Sappington, Kathryn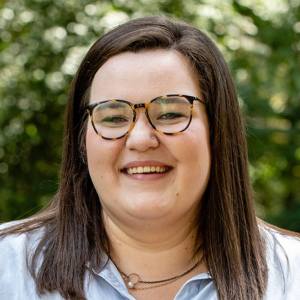 Serving At: First United Methodist Church
Home Country: United States
WAYS TO REACH ME:
This serves to notify you Global Mission Fellow in the US-2 Track, Kathryn Sappington, will complete service on August 5, 2021.
Kathryn Anne Sappington is a Global Mission Fellow with the United Methodist General Board of Global Ministries, engaged in a two-year term of service. She was commissioned on Aug. 23, 2019.
The Global Mission Fellows program takes young adults ages 20-30 out of their home environments and places them in new contexts for mission experience and service. The program has a strong emphasis on faith and justice. Global Mission Fellows become active parts of their new local communities. They connect the church in mission across cultural and geographical boundaries. They grow in personal and social holiness and become strong young leaders working to build just communities in a peaceful world.
Born in Tupelo, Mississippi, Kathryn is a member of Rolling Fork United Methodist Church, Mississippi Annual Conference. She studied child development at Delta State University, Cleveland, Mississippi, and elementary education at Itawamba Community College, Fulton, Mississippi. She has worked as an intern, Delta State Wesley Foundation; a youth minister, St. Luke United Methodist Church, Cleveland; and a summer intern, Delta Grace, Sunflower, Mississippi.
A daughter of a United Methodist pastor, Kathryn grew up in the church. In college, she said, "I got involved in the Wesley Foundation, and that changed my life. I found friends who showed me what it looks like to have a relationship with Jesus and to follow his will for my life. I am falling in love with Jesus, slowly but surely. I am doing things I never thought I would do. I have been changed, and it is all for the better." Volunteering for community-outreach programs as a child and youth, Kathryn didn't realize God was leading her into the future. "I thought I was just having fun," she admitted. "Recently, I was praying about my future and pleading with God to show me what to do."
Email Me