Reeth, Abigail S.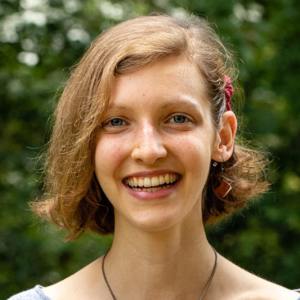 Serving At: Metropolitan Ministries, Tampa, Florida
Home Country: United States
WAYS TO REACH ME:
Abigail Suzanne Reeth is a Global Mission Fellow with the United Methodist General Board of Global Ministries, engaged in a two-year term of service. She was commissioned on Aug. 23, 2019.
The Global Mission Fellows program takes young adults ages 20-30 out of their home environments and places them in new contexts for mission experience and service. The program has a strong emphasis on faith and justice. Global Mission Fellows become active parts of their new local communities. They connect the church in mission across cultural and geographical boundaries. They grow in personal and social holiness and become strong young leaders working to build just communities in a peaceful world.
Born in St. Paul, Minnesota, Abigail is a lifelong member of Park Avenue United Methodist Church, Minneapolis, Minnesota Annual Conference. She holds a Bachelor of Arts degree in writing and art from Houghton College, a Christian liberal arts school in Houghton, New York. She has worked as a writing center consultant at Houghton College, a painter and a summer nanny.
"When I was 10 years old," Abigail said, "I decided to claim my faith as my own and opened my heart to Jesus. My faith has been especially influenced by my parents, who have shown me positive examples of Christian service, humility and thought. Growing up in a low-income, racially diverse, urban neighborhood and being raised in a multicultural church, I developed a heart for the people around me and came to appreciate their stories, struggles, beauty and strength." Abigail's goal is "to celebrate God's marginalized children and to build community alongside them. I have a passion for social justice, especially racial reconciliation," she said, "and I believe that when the Holy Spirit works, my art and writing can build bridges and be used for healing and renewal."
Email Me