Elkins, Anthony E.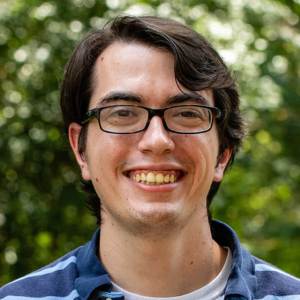 Serving At: Metropolitan Ministries
Home Country: United States
WAYS TO REACH ME:
Anthony "Tony" Elkins Jr. is a Global Mission Fellow with the United Methodist General Board of Global Ministries, engaged in a two-year term of service. He was commissioned on Aug. 23, 2019.
The Global Mission Fellows program takes young adults ages 20-30 out of their home environments and places them in new contexts for mission experience and service. The program has a strong emphasis on faith and justice. Global Mission Fellows become active parts of their new local communities. They connect the church in mission across cultural and geographical boundaries. They grow in personal and social holiness and become strong young leaders working to build just communities in a peaceful world.
A lifelong United Methodist, Tony is a member of Good Faith Carr United Methodist Church in his hometown of Pine Bluff, Arkansas, part of the Arkansas Annual Conference. He holds a Bachelor of Science degree in mechanical engineering technology from the University of Arkansas – Little Rock. He worked as an AutoCAD drafter, a Wesley Foundation intern at the UALR and a project engineering intern.
"I have always been one to help other people," Tony said. He wanted to go on his church's mission trip before he was old enough to participate. Still searching for ways to serve, Anthony approached his campus minister, who encouraged him to attend Exploration, a United Methodist event for young adults to explore their calling. "The love that was there for people wanting to serve God was almost overwhelming," he recalled. "I saw the Global Mission Fellows booth, and the seed was planted." After struggling with whether to apply, Tony met with his mentor to discuss his calling. "We talked about different opportunities that I could experience," he said. Reassured, he applied and was accepted into the program.
Email Me