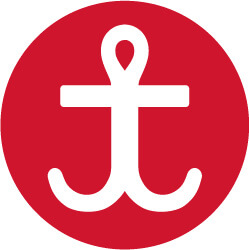 Serving At: United Methodist Mission
Home Country: Philippines, Asia and Pacific
WAYS TO REACH ME:
This missionary has ended service. The Advance number will remain active until January 2023.
The Rev. Painit is a missionary with the United Methodist General Board of Global Ministries, serving in Southeast Asia. He was commissioned October 13, 2018.
Mission churches in parts of Southeast Asia have grown steadily in recent years. Methodism is not officially recognized as a church by the governments in some countries, which raises challenges for missionaries and new congregations. Paint serves a director at the Methodist Mission.
Rev. Painit is from Tagum City in the Philippines where he is an elder in the East Mindanao Philippines Annual Conference. He holds a Bachelor of Arts degree in theology from Southern Philippines Methodist Colleges, Inc. in Kidapawan City; a Master of Divinity degree from Wesley Divinity School of Wesleyan University Philippines, Cabanatuan City and is a candidate for a Master of Arts in public administration (MPA) from the University of Southeastern Philippines, Davao City. He has served as a pastor, district superintendent and director of the Davao Mission Center.
Involved in the church from childhood, Israel received God's call to ministry at age 16, and despite some hesitation he received it gladly. He served God and the church in many capacities throughout the years.
It was at a roundtable facilitator training event with Global Ministries in South Korea that Israel says, "the possibility of becoming a missionary was put in my mind and heart and I wanted to do more." The thoughts of this possibility only increased when he later attended an advanced course on roundtable facilitation at Global Ministries' headquarters in Atlanta.
Rev. Painit made his final decision to seek commissioning as a missionary with Global Ministries came as he witnessed the courage of three young missionaries first restricted and then deported from the Philippines in the summer of 2018 for upholding human rights in the province of Mindanao. Israel asked himself: "if these foreign missionaries were used by God to defend the rights and help the plight of the poor people in Mindanao, where I live, why could I not be a missionary too? I was challenged, and I decided to make the ultimate choice to become a missionary."
Email Me