Shaw, Renee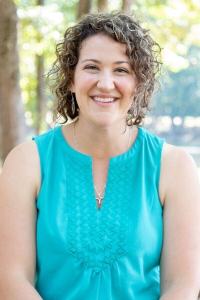 Serving At: The UMC, Southern Congo Episcopal Area
Home Country: United States of America, North America
WAYS TO REACH ME:
This missionary has completed service. The Advance number will remain active until December 31, 2020.
Renee Shaw is a missionary with the General Board of Global Ministries, serving as United MVIM Coordinator and Christian Education Trainer at The UMC, Southern Congo Episcopal Area. She was commissioned October 13, 2018, along with her husband, Nicholas (Nick) Shaw, also a missionary in Zambia.
Renee is from Newark, Ohio, where she is a member of Christian Endeavor United Methodist Church in the West Ohio Annual Conference. She holds a Bachelor of Arts degree in speech communications with a minor in behavioral management from Miami University in Oxford, Ohio. She has worked in management in the coffee industry for 14 years and is the mother of four young children.
The daughter of a U.S. Air Force family, she lived in multiple states and spent two years in Belgium as a child. She was baptized in the Episcopal Church and attended worship and other church activities regularly. Her college years were less church involved. Following a painful failure in an interpersonal relationship, Renee says she was "graciously called back into my relationship with God where comfort from him provided the healing I desperately needed."
Renee and Nick joined First United Methodist Church after their marriage and move to Newark, Ohio. It was her participation in a Walk to Emmaus event that caused her to examine her commitment to God, as it also did for Nick's decision to become locallicensed pastor in The United Methodist Church. The latter was an "enormous mind shift" for her, leading to a "struggle with God." The struggle led to a sense of peace as she gave God the control: "I feel this was the first step toward being open to the call for missionary work."
Their mission call was strengthened by a visit to the mission exhibit at the 2016 General Conference in Portland, Oregon. "We were amazed at the varied and numerous ways that the church is working globally…. I am a disciple of Christ and the Great Commission that Jesus gave his disciples is something I want to live out–wherever he sends me to be in ministry with his people."
Nicholas and Renee have four young children, Harrison, born in 2008; Porter, 2010; Simon, 2013, and Corbin, 2014.
Email Me