Reed, Angela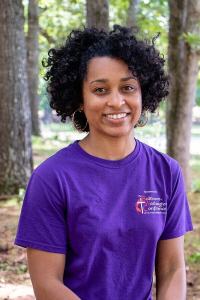 Serving At: Tacoma Community House
Home Country: United States of America, North America
WAYS TO REACH ME:
This missionary has completed service. The Advance number will remain active until December 31, 2020.
Angela Reed is a Global Mission Fellow with the United Methodist General Board of Global Ministries, engaged in a two-year term of service with the Pacific Northwest Annual Conference, based in Tacoma WI. She was commissioned in August 2018.
The Global Mission Fellows program takes young adults ages 20-30 out of their home environments and places them in new contexts for mission experience and service. The program has a strong emphasis on faith and justice. Global Mission Fellows become active parts of their new local communities. They connect the church in mission across cultural and geographical boundaries. They grow in personal and social holiness and become strong young leaders working to build just communities in a peaceful world.
In the United States, GMF service continues the historical US-2 mission program for young adults; it operates through affiliates, such as annual conferences, districts or other institutional expressions of the church.
Angela is from Frostburg, Maryland, where she is a member of the Frostburg United Methodist Church in the Baltimore-Washington Annual Conference. She grew up in Maine, moving to Maryland after graduating from high school in an attempt to locate her birth father. The depression and frustration of that effort lifted as she strengthened her relationship with God.
At Frostburg State University, where she earned a bachelor's degree in exercise and sports science, she became deeply involved in the United Campus Ministry program. Being part of that ministry helped to guide her faith journey. "I am blessed to finally see that God has to be in the center of everything in order to have a faithful journey," she says.
Angela has worked for the university's summer conference and events program. For nine months prior to entering college, she was an automobile saleswoman/dealer cashier.
Her call to mission emerged from volunteer work she did during college years and participation in mission trips. Angela says, "I know God has called me to continue doing direct ministry because as long as injustice exists, I believe it is my responsibility to end it."
Email Me