Rust, Megan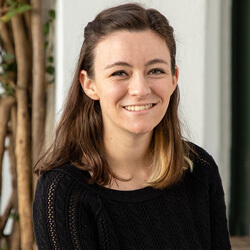 Serving At: Yetterang Academy
Home Country: United States of America, North America
WAYS TO REACH ME:
This missionary has completed service. The Advance number will remain active until December 31, 2020.
Megan Rust is a Global Mission Fellow with the United Methodist General Board of Global Ministries, engaged in a two-year term of service as a student activities coordinator at the non-denominational Yetterang Academy in Mung County in southwestern South Korea. She was commissioned in August 2018.
The Global Mission Fellows program takes young adults ages 20-30 out of their home environments and places them in new contexts for mission experience and service. The program has a strong emphasis on faith and justice. Global Mission Fellows become active parts of their new local communities. They connect the church in mission across cultural and geographical boundaries. They grow in personal and social holiness and become strong young leaders working to build just communities in a peaceful world.
Megan is from Leavenworth, Kansas in the United States, where she is a member of the First United Methodist Church in the Great Plains Annual Conference. She holds a Bachelor of Arts degree in leadership studies from Fort Hays State University and has worked as a stage technician, a photographer, and a church summer intern.
Megan says she believed in God but did not connect meaningfully with God in her early years, including a time in late elementary school when she regularly attended a non-denominational church with her family: "I found God in my life when I began attending the First United Methodist Church [of Leavenworth]. I began to get involved and understood what it meant to have a relationship with God. I gained a foundation for my faith and ways to deal with life's challenges. My life often mimics the 'Footprints' poem in which sometimes od is walking with me, sometimes he is carrying me, and sometimes he is dragging me toward him as I try to run away."
Her call to mission is rooted in summer mission trips and church mission projects. "I discovered my passion for serving others and working hard to make this world a better place for everyone."
She expects the Global Mission Fellows experience to help her chart her future service.
Email Me