Setiawan, Stephanie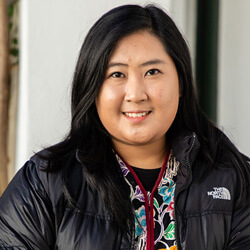 Serving At: CREAS
Home Country: Indonesia, Asia and Pacific
WAYS TO REACH ME:
This Global Mission Fellow will complete service on May 31, 2021. The Advance number will remain active until December 31, 2021.
Stephanie Setiawan, a Global Mission Fellow with the United Methodist General Board of Global Ministries, was commissioned on July 28, 2019. She is engaged in a two-year term of service in social education at CREAS as a Communications Associate in Buenos Aires, Argentina.
The Global Mission Fellows program takes young adults ages 20-30 out of their home environments and places them in new contexts for mission experience and service. The program has a strong emphasis on faith and justice. Global Mission Fellows become active parts of their new local communities. They connect the church in mission across cultural and geographical boundaries. They grow in personal and social holiness and become strong young leaders working to build just communities in a peaceful world.
Stephanie is from Sidoarjo, East Java, Indonesia. She grew up in a Mennonite pastor's family and the local Mennonite church. She holds a degree in international business management from Ciputra University, Surabaya. She has worked as an assistant teacher at a Christian school and served as a volunteer with the Mennonite Central Committee.
"As a pastor's daughter," she says, "I actively participated in church activities since my early years. My personal encounter with Jesus came when I was in high school. Since then, my faith has kept growing deeper. I love to serve God and make his heart happy. Serving him is not just about church activities but [also] about our daily lives."
Stephanie welcomes the opportunities the Global Mission Fellows program offers to connect with people from different backgrounds, "learning from them and working together for Christ."
Email Me