Su, M.
Su, M.
Country:
Asia and Pacific Regional
DONATE NOW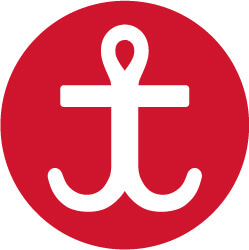 Serving At: Sunbeam Languages & Vocational Center
Home Country: East Asia
WAYS TO REACH ME:
M. Su is a Global Mission Fellow with the United Methodist General Board of Global Ministries, engaged in a two-year term of service. She was commissioned in August 2018.
The Global Mission Fellows program takes young adults ages 20-30 out of their home environments and places them in new contexts for mission experience and service. The program has a strong emphasis on faith and justice. Global Mission Fellows become active parts of their new local communities. They connect the church in mission across cultural and geographical boundaries. They grow in personal and social holiness and become strong young leaders working to build just communities in a peaceful world.
Su is a member of Changchunli Church. She holds two Bachelor of Arts degrees, one from Jinan University in international politics and a second in business English from Shandong University. In addition, she has a Master of Arts in international relations through a joint program with Johns Hopkins University of the U.S. and Nanjing University in China. She has worked in rural development with the Trailblazer Cambodia Organization and with rural orphans through the Amity Foundation, a mission partner of Global Ministries.
She became part of the Christian community with her mother when she was 4 years old and was baptized in 2008. Her goal after high school was to work with needy people, but she found no easy way to attain it. Her backup plan was a career in international relations, and she applied for entrance into a doctoral program.
"But the night before the deadline for my Ph.D. application," Su says, "I was in Hong Kong for a feminism workshop and saw the recruitment information for Global Mission Fellows, so I gave up my Ph.D. application." Su was not sure she was ready for mission work, but in the following months, she had opportunities to visit places and relate to Christians engagement in ministries with children.
"So, here I am," she says, "ready for a journey on behalf of the rights of children and youth and for God's kingdom on earth."
Email Me