Zhang, Leikang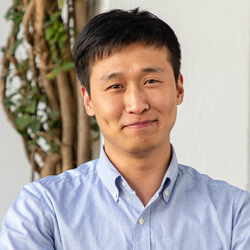 Serving At: The Methodist Church in the Caribbean and the Americas
WAYS TO REACH ME:
This missionary has completed service. The Advance number will remain active until December 31, 2020.
Leikang (David) Zhang is a Global Mission Fellow with the United Methodist General Board of Global Ministries, engaged in a two-year term of service as a chaplain's assistant at James Street-Speightstown Circuit in Bridgetown, Barbados, a part of the Methodist Church in the Caribbean and the Americas. He was commissioned in August 2018.
The Global Mission Fellows program takes young adults ages 20-30 out of their home environments and places them in new contexts for mission experience and service. The program has a strong emphasis on faith and justice. Global Mission Fellows become active parts of their new local communities. They connect the church in mission across cultural and geographical boundaries. They grow in personal and social holiness and become strong young leaders working to build just communities in a peaceful world.
David is from Handan, a village in Hebei Province, East Asia but was living Wuxi, a city in the Jiangsu Province of East Asia, when he entered mission service. He is a member of the Wuxi Christian Church and holds a Bachelor of Theology degree from Nanjing Union Theology Seminary in Nanjing. After seminary, he began serving at the Wuxi church.
While from a Christian family, David was unimpressed with the church as a child and doubted he would stay involved when he reached adulthood. However, he recalls, as time went by he saw the needs of the church more and more. "Then I made the decision that I am willing to dedicate myself to God."
David's call to mission is related to his conviction that the church "needs to be more outgoing, to participate more actively in society and help those in need—to better demonstrate God's love to those who do not believe."
He hopes that two-years as a Global Mission Fellow will expand his knowledge and prepare him for a more effective role in the church in China.
Email Me