Swartz, Rebecca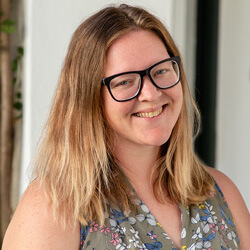 Serving At: Free Methodist Church of Greece
Home Country: United States of America, North America
WAYS TO REACH ME:
This missionary has completed service. The Advance number will remain active until December 31, 2020.
Rebecca Swartz is a Global Mission Fellow with the United Methodist General Board of Global Ministries, engaged in a two-year term of service in the refugee ministry of the Free Methodist Church of Greece, based in Thessaloniki. She was commissioned in August 2018.
The Global Mission Fellows program takes young adults ages 20-30 out of their home environments and places them in new contexts for mission experience and service. The program has a strong emphasis on faith and justice. Global Mission Fellows become active parts of their new local communities. They connect the church in mission across cultural and geographical boundaries. They grow in personal and social holiness and become strong young leaders working to build just communities in a peaceful world
Rebecca is from Long Beach, California, USA. She is a member of the Los Altos United Methodist Church in the California-Pacific Annual Conference. She holds a Bachelor of Arts degree in vocal music from Cornell College, Mount Vernon, Iowa, and a Master of Business Administration/Master of Fine Arts in theater management from California State University, Long Beach. She has worked in theater arts and as youth ministries coordinator at her home church. Her father is a retired United Methodist pastor.
The church has always been part of Rebecca's life, but she says it was only after college that she began to "own" her faith. She moved from Iowa to California, where she got deeply involved in the Los Altos church. "While leading a youth small group, participating in young adult groups and working at the church's summer day camp," she recalls," I began to discern my own calling to ministry through mission."
She had also experienced "a passion for mission" as a teenager through mission trips her father led to southern Mexico. "I learned a lot about the difference between 'serving to' and 'serving with' a community," Rebecca says.
Email Me