De La Cruz, Steven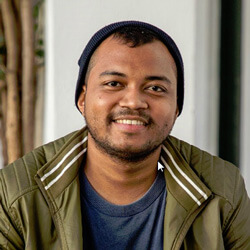 Serving At: Pilgrim Wesleyan Church
Home Country: Philippines, Asia and Pacific
WAYS TO REACH ME:
Steven de la Cruz, a Global Mission Fellow with the United Methodist General Board of Global Ministries, was commissioned in August 2018. He is engaged in a two-year term of service at Hope for Children, a ministry of Pilgrim Wesleyan Church in Lusaka, Zambia.
The Global Mission Fellows program takes young adults ages 20-30 out of their home environments and places them in new contexts for mission experience and service. The program has a strong emphasis on faith and justice. Global Mission Fellows become active parts of their new local communities. They connect the church in mission across cultural and geographical boundaries. They grow in personal and social holiness and become strong young leaders working to build just communities in a peaceful world.
Steven is from Meycauayan City, Bulacan Province, Philippines. He is a member of the Meycauayan Central United Methodist Church in the Bulacan Philippines Annual Conference. He holds a Bachelor of Science degree in computer engineering from STI College, Meycauayan, and has worked in the computer systems industry.
The church and faith meant relatively little to Steven until the year 2010, when a new pastor introduced him to Jesus Christ. The fire kindled in his heart burned brighter as he got more involved in church youth activities, worship and local ministries as well as those of his annual conference and United Methodism throughout the Philippines. He became a lay leader and feels a call to the pastoral ministry.
Steven's interest in mission service was sharpened when he traveled to Vietnam, Laos and Thailand in autumn 2017. Back home, he read about the Global Mission Fellows program in an annual conference publication. Commitment to work in Zambia does not replace a desire to be a pastor someday, he says; it underscores the decision to surrender his life to God.
Email Me