Gansukh, Tsevelmaa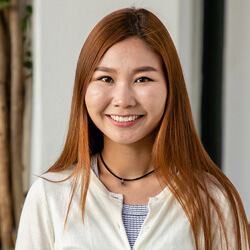 Serving At: Pilgrim Wesleyan Church
Home Country: Mongolia, Asia and Pacific
WAYS TO REACH ME:
Tsevelmaa Gansukh, a Global Mission Fellow with the United Methodist General Board of Global Ministries, was commissioned in August 2018. She is engaged in a two-year term of service in communications with the Pilgrim Wesleyan Church in Lusaka, Zambia.
The Global Mission Fellows program takes young adults ages 20-30 out of their home environments and places them in new contexts for mission experience and service. The program has a strong emphasis on faith and justice. Global Mission Fellows become active parts of their new local communities. They connect the church in mission across cultural and geographical boundaries. They grow in personal and social holiness and become strong young leaders working to build just communities in a peaceful world.
Tsevelmaa is from Ulaanbaatar, Mongolia. She is a member of the Chingeltei United Methodist Church, a congregation of the Mongolia Mission. She holds a Bachelor of Social Science degree in international journalism from the National University of Mongolia.
She became involved in the Chingeltei church in 2008 and was baptized two years later. She has been active in choir, Sunday school, youth group and praise team. She loves to work with children, wants to contribute positively to society and thinks Global Mission Fellows will be a good place to start.
Tsevelmaa learned about Global Mission Fellows from Daria Munkhbaata, the first such fellow from Mongolia. Her pastor also recommended it. She says, "I prayed for a long time and decided to accept God's call to mission."
Email Me