Ancheta, Clarence Marrick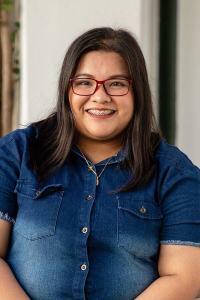 Serving At: Nazarene Compassionate Ministries
Home Country: Philippines, Asia and Pacific
WAYS TO REACH ME:
This missionary has ended service. The Advance number will remain active until December 31, 2020.
Marrick Ancheta is a Global Mission Fellow with the United Methodist General Board of Global Ministries, engaged in a two-year term of service as a Child Development Administrative Assistant with the Nazarene Compassionate Ministries, in the city of Roodepoort, South Africa. She was commissioned in August 2018.
The Global Mission Fellows program takes young adults ages 20-30 out of their home environments and places them in new contexts for mission experience and service. The program has a strong emphasis on faith and justice. Global Mission Fellows become active parts of their new local communities. They connect the church in mission across cultural and geographical boundaries. They grow in personal and social holiness and become strong young leaders working to build just communities in a peaceful world.
Marrick is from Manila, Philippines, where she is a member of St. Paul United Methodist Church in the Philippines Annual Conference. She holds a Bachelor of Science degree in information technology. She has worked for the Southwest Metro Manila District of his annual conference. Her father is a United Methodist pastor.
Most of her life and faith journey, Clarence says, has revolved around "being in and being the church." Realizing her total dependence on God, she seeks to serve God and other people in every ways he can. She experienced a sense of a call to mission during the 2014 United Methodist Global Young People's Convocation in the Philippines.
Marrick strongly identifies with the call and response to God's service in Isaiah 9:8, NRSV: "Then I heard the voice of the Lord saying, 'Whom shall I send, and who will go for us?' And I said, 'Here am I; send me!'"
Email Me