Clancy, Timothy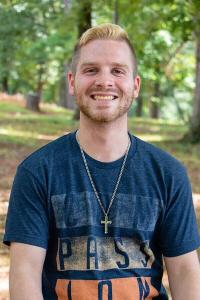 Serving At: United Methodist Cooperative Ministries
Home Country: United States of America, North America
WAYS TO REACH ME:
This missionary has completed service. The Advance number will remain active until December 31, 2020.
Timothy C. Clancy II is a Global Mission Fellow with the United Methodist General Board of Global Ministries, engaged in a two-year term of service with the Florida Annual Conference based in Lakeland. He was commissioned in August 2018.
The Global Mission Fellows program takes young adults ages 20-30 out of their home environments and places them in new contexts for mission experience and service. The program has a strong emphasis on faith and justice. Global Mission Fellows become active parts of their new local communities. They connect the church in mission across cultural and geographical boundaries. They grow in personal and social holiness and become strong young leaders working to build just communities in a peaceful world.
In the United States, GMF service continues the historical US-2 mission program for young adults; it operates through affiliates, such as annual conferences, districts or other institutional expressions of the church.
Timothy is from Gilbertsville, Pennsylvania, and is a member of St. Andrew United Methodist Church in Bechtelsville in the Eastern Pennsylvania Annual Conference. He holds a Bachelor of Science degree in environmental resource management from Keystone College, La Plume, Pennsylvania, and has worked as a health physics technician.
Timothy grew up in the church, accepting Jesus as Savior at age 12. He continued to be active through high school, college and beyond. "After college," he says, "I still attended my church and got more involved with serving through our various ministries. I was convicted in 2015 to let my heart be transformed from all my hurts, habits and hang-ups, so I started attending Celebrate Recovery [a 12-step program]."
Timothy says he felt called to mission in the summer of 2017. He wanted to grow closer to Christ and do work that would directly impact the lives of people for the better. He confirms, "I always felt called to use my environmental background for this purpose, even before I was in college. I want to learn how to live a radically simple lifestyle as close to God and others as I can."
Email Me