Burns, Emily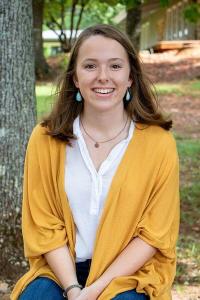 Serving At: Sunnyside UMC
Home Country: United States of America, North America
WAYS TO REACH ME:
This missionary has completed service. The Advance number will remain active until December 31, 2020
Emily Burns is a Global Mission Fellow with the United Methodist General Board of Global Ministries, engaged in a two-year term of service with the Michigan Annual Conference. She was commissioned in August 2018.
The Global Mission Fellows program takes young adults ages 20-30 out of their home environments and places them in new contexts for mission experience and service. The program has a strong emphasis on faith and justice. Global Mission Fellows become active parts of their new local communities. They connect the church in mission across cultural and geographical boundaries. They grow in personal and social holiness and become strong young leaders working to build just communities in a peaceful world.
In the United States, GMF service continues the historical US-2 mission program for young adults; it operates through affiliates, such as annual conferences, districts or other institutional expressions of the church.
Emily is from Ohio and a member of the Community Methodist Church in Circleville, a congregation of the West Ohio Annual Conference. She holds a Bachelor of Arts degree in economics from Ohio Wesleyan University in Delaware, Ohio. She has worked as a peer mentor at Ohio Wesleyan and a servant leader intern at Freedom Schools of the Church for All People in Columbus.
As the child of a pastor, Emily says she grew up in the church, but it was not until her high school years that she began to explore her own faith. In college, she went on service trips to Nicaragua and Ecuador which helped inform and strengthen her passion for justice. She was able to really make her faith her own through participation in academics, religious life, and travel.
"My call to mission has not been dramatic; it has become a 'gut feeling' or a sense of the natural next step. It feels more like a thread that has been woven through my classes, jobs, and relationships that has led me toward and into a life of mission."
Email Me