Kuramoto, Joshua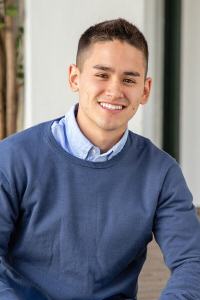 Serving At: Bremen United Methodist Church
Home Country: United States of America, North America
WAYS TO REACH ME:
This missionary has completed service. The Advance number will remain active until December 31, 2020.
Joshua Kuramoto is a Global Mission Fellow with the United Methodist General Board of Global Ministries, engaged in a two-year term of service as refugee and migrant outreach coordinator at the Bremen United Methodist Church in Germany. He was commissioned in August 2018.
The Global Mission Fellows program takes young adults ages 20-30 out of their home environments and places them in new contexts for mission experience and service. The program has a strong emphasis on faith and justice. Global Mission Fellows become active parts of their new local communities. They connect the church in mission across cultural and geographical boundaries. They grow in personal and social holiness and become strong young leaders working to build just communities in a peaceful world.
A citizen of the United States, Joshua was born in Japan. Seattle is home, where he is a member of the Blaine Memorial United Methodist Church in the Pacific Northwest Annual Conference. He holds a Bachelor of Arts degree in psychology from Seattle Pacific University and was youth director at his home church during his senior year. As a student, Joshua also worked as an international admissions intern at Seattle Pacific and on the staff of the Boys and Girls Clubs of King County.
Until recently, faith – always a part of Joshua's life – was mostly about his personal relationship with God. "Now I feel the Lord is calling me to go a step further," he says. "I trust that the Lord will enable me to put my faith into practice. I strive to be in relationships with my neighbors in ways that incorporate such Christ-centered values as love, grace, compassion and humility."
Joshua's call to mission involves an awareness of the importance of human kinship and shared Christian responsibility. He says, "As people of faith who model Christ and his action, we are called to support justice and demonstrate love for our neighbors, especially for those who are on the margins."
Email Me