Ryoo, Keihwan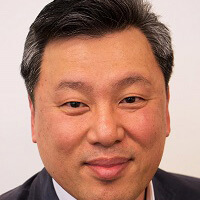 Serving At: Korean Ministry Plan
Home Country: South Korea, Asia and Pacific
WAYS TO REACH ME:
The Rev. Keihwan Kevin Ryoo is a missionary with the United Methodist General Board of Global Ministries serving with the Korean Ministry Plan of the denomination, in the category of Racial Ethnic Missionary. He was commissioned in the Summer of 2017.
The Korean Ministry Plan is one of six General Conference-mandated racial/ethnic plans in the United States. It is one of four administered by Global Ministries, in whose offices Keihwan is based in Los Angeles, CA. The plan emphasizes new church starts, leadership development and mission work.
Keihwan's is a new position intended to promote and interpret the work of Global Ministries, to provide a mission link to Korean American congregations, and to relate the Korean plan to other groups and initiatives, such as Path One and the annual School of Congregational Development.
Keihwan, born in Korea and a naturalized citizen of the United States, is an ordained elder in the Dakotas Annual Conference. He has served pastorates in South Dakota, Georgia, and, most recently, as senior pastor of the Korean Evangelical United Methodist Church, Hopkins, Minnesota. Earlier, he was director of Korean Resources for United Methodist Communications in Nashville, Tennessee. His educational background includes a Bachelor of Arts degree from Han Kuk University of Foreign Studies in Seoul, Korea, the Master of Divinity degree from Wesley Theological Seminary, Washington, DC, and doctoral studies from Perkins School of Theology, Southern Methodist University, Dallas, Texas.
Keihwan came to the US as a young man expecting to study political science in the Washington, DC area. God had other plans. He had grown up in a parsonage and did not want at that time to be a pastor. During a spiritual retreat, "…the Holy Spirit led me to this tree where I prayed. The spirit spoke to me, 'You know what you need to do.' At that time, I surrendered my will, my plan, and my dream to the Lord. I began looking for a seminary."
On becoming a missionary, he says: "When I responded to God's calling into pastoral ministry, I did not think that I had a calling as a missionary to serve the Korean United Methodist Church. I struggled with whether or not I should leave the local church. I was encouraged by my colleagues to consider it. I prayed with my wife through the process. With my experiences and commitment, God has led me to where I could consider being a missionary…I would like to be a bridge-builder between the Korean United Methodist community and the United Methodist."
Keihwan is married to Misook A. Ryoo. The couple has two children, Sanha and Haneul Ryoo.
Email Me