Horman, Janet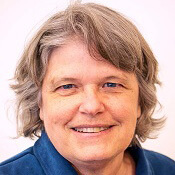 Serving At: Florida Justice for Our Neighbors
Home Country: United States of America, North America
WAYS TO REACH ME:
Janet Lynne Horman is a Church and Community Worker (CCW) missionary with the General Board of Global Ministries serving as director of Florida Justice for our Neighbors (JFON). In 2014, she became director of JFON director in south Florida and in 2016 her work was expanded.
Church and Community Workers respond to God's call to ministry among the poor and disenfranchised in rural and urban areas throughout the United States.
They work to change the social inequities of poverty, racial injustice, and domestic violence. Florida JFON is part of a network (National JFON) providing legal services, often through congregation-based legal clinics, to migrants in the United States. JFON was started by the United Methodist Committee on Relief (UMCOR) in 1999 and, although now a separately incorporated entity, continues to receive substantial UMCOR support.
The program Janet directs is headquartered in Miami and extends throughout the Florida Annual Conference, which is the sponsor and major funder. It plans to restart JFON work in Central Florida.
Janet, a Florida native, is both an attorney and an ordained elder in the Florida Annual Conference. Born and raised in a United Methodist parsonage, she entered seminary right out of college. She received a Bachelor of Arts degree From Furman University, Greeenville, SC and a Master of Divinity degree from Garrett-Evangelical Theological Seminary, Evanston, Illinois.
She served local churches and ministries beyond the local church until 1992 and again beginning in 2004 when she enrolled in Georgia State University School of Law, Atlanta, receiving a Doctor of Jurisprudence degree. Unsure of where a law degree would lead, she joined other United Methodist colleagues in starting Just Neighbors, a free immigration legal services ministry in Arlington, Virginia. In 1999, Just Neighbors partnered with UMCOR to set up JFON. After returning in 2004, she served as a pastor.
Janet has three children, David, James, and Emily.
Email Me