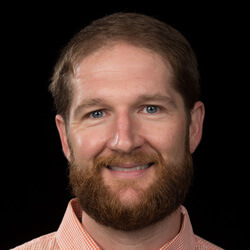 Serving At: Mission Advocate for the South Central Jurisdiction
Home Country: United States of America, North America
WAYS TO REACH ME:
David McCormick is a missionary with the General Board of Global Ministries of The United Methodist Church. He is serving alongside his wife Elizabeth as Mission Advocate for the South Central Jurisdiction. David was commissioned in May 2016 and previously served as Hospital Director of Chicuque Rural Hospital in Mozambique. He and his family currently reside in North Little Rock, Arkansas.
Taking up a call to serve the least, the last, and the lost, David strives to live into John Wesley's words to "Do all the good you can, by all the means you can, in all the ways you can, in all the places you can, at all the times you can, to all the people you can, as long as ever you can." As Mission Advocate, David will come alongside conferences and local churches to encounter the Holy Spirit through missional information and mission opportunities. His guidance focuses on healthy partnerships which lead to sustainable mission projects and missionary support.
David is a Texan by birth, but lived for many years in Louisiana, where he is a member of Grace Community United Methodist Church in Shreveport in the Louisiana Annual Conference. He holds a Bachelor of Science degree in business administration from Centenary College of Louisiana, Shreveport. From 2004 to 2016, he was a claims specialist for the American Modern Insurance Group, and earlier worked as a marketing representative with Portamedic Medical Services.
David was born into the United Methodist Church, which provided the opportunity for growth in grace and active participation in the Christian community. He developed a deep faith that sculpted his views of service, love, and salvation. He was active on the annual conference and jurisdictional levels of youth ministry. After graduation from a United Methodist-related college he returned to his home church, where he was involved with young adult groups and realized a call to international mission. His special call began during a mission journey to Honduras.
It was during the trip to Honduras that David made two important realizations: "the sense of peace and a tug at the heart while in the mission environment and, second, the love of my now wife, Elizabeth." Participation in the Disciple's Path and The 7 Experiment, small-group experiences, convinced David and Elizabeth to trust God and become missionaries.
The couple has two small children, Eva, born in April of 2012 and Annie, born in April of 2014.
Email Me