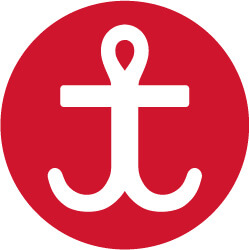 Serving At: Central African Mission Initiative
Home Country: Cote d'Ivoire (Ivory Coast), Africa
WAYS TO REACH ME:
The Rev. M. Sachou is a missionary with the General Board of Global Ministries of The United Methodist Church serving as church planter and pastoral mentor for the Central African mission initiative. He was commissioned in May 2016.
The Central Africa Mission Initiative was designated as a new mission initiative in 2015 building on the work of mission outreach from the adjoining East Congo Episcopal Area. A few congregations have been planted in an extremely poor country, poor despite considerable natural resources. CAR is a former French colony. Rev. Sachou's role is to work with local leaders to develop the United Methodist potential in the country. He is the first United Methodist missionary assigned to Central Africa.
Rev. Sachou l has extensive experience as a church developer and pastoral coach in his home country of Côte d'Ivoire, where he is a clergy member of the Côte d'Ivoire Annual Conference. For 15 years he led conference programs in evangelization, church growth, and general mission work, beginning in the year 2000. Earlier, he was a pastor in areas of Côte d'Ivoire with large Muslim and indigenous religious adherents, experiencing firsthand the challenges of Christian evangelization in such locales.
Rev. Sachou did his theological studies at the Protestant Theological Institute in Abidjan and did later study at the School of Missions of Jos, Nigeria, a program of Calvary Ministries designed for the African context. The focus at Jos was on new church planting.
Resisting what he recognized as a call from God as a secondary school student, he allowed God to take control as he approached high school graduation. "I had been invited to an evangelical youth camp, where I gave my life to the Lord in August 1982," he said. He credits an uncle for providing helpful follow-up and coaching for him to mature into an effective minister.
His placement in CAR is not the first time his work has crossed international boundaries. In 2001, he designed a mission curriculum for use in Burkina Faso by the Sahel Mission. He has worked as a coach for Sowers International, an organization specializing in evangelism.
Rev. Sachou is married and the couple has four children, three adults and one teenager,