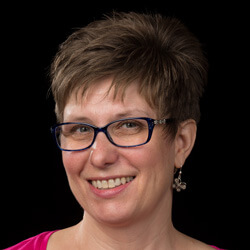 Serving At: Resource Person for Children at Risk Ministries in Latin America and the Caribbean
Home Country: United States of America, North America
WAYS TO REACH ME:
This missionary has completed service. The Advance number will remain active until January 31, 2024.
Dr. Desiree Segura-April is a missionary with the General Board of Global Ministries of The United Methodist Church serving as a Resource Person for Children at Risk Ministries in Latin America & the Caribbean and living in Honduras. Her role is to equip partner churches and organizations for mission with children-at-risk, helping them to develop holistic ministries, create safe sanctuaries and child protection policies, and implement creative Christian education models. She was commissioned in May 2016. Her husband, Osia Segura-Guzman, is also a missionary.
Desiree is from the state of Washington, where she is a member of Covenant United Methodist Church, Spokane, in the Pacific Northwest Annual Conference.
Desiree earned a Bachelor of Arts degree in sociology and anthropology from Seattle Pacific University, a Master of Arts degree in theological studies with an emphasis in Christian mission, from Eastern Baptist Theological Seminary (now Palmer Theological Seminary), St. Davids, Pennsylvania, and a Ph.D. degree in intercultural studies from Asbury Theological Seminary, Wilmore, Kentucky.
Dr. Segura-April has served as a Children's Pastor and has taught in three theological seminaries, including Assistant Professor of Children at Risk at Fuller Theological Seminary; and as Online Faculty for Asbury Theological Seminary and Lancaster Bible College. She has lived, done the research, and trained laypeople in several Latin American countries. Her research interests and publications focus on ministry with the girl child, particularly the challenges girls face and the best practices for ministry.
Desiree is passionate about wholistic ministry with children and youth and excited to partner with God's mission through creating and collating resources and facilitating trainings, workshops, and retreats for pastors and lay leaders of the Methodist churches and partner organizations. She believes "we should all learn and work together to empower children to fulfill their God-given potential."
She cannot remember a time when she was not a follower of Jesus. "My mom says that I came home from church and told her I wanted to accept Jesus as my savior when I was only five years old." She was baptized at the age of 12 and reaffirmed her faith at a junior high retreat. In college, she cultivated a deep prayer and devotional life and took part in a variety of worship and spiritual formation experiences. A semester in Central America led Desiree to "wrestle with many difficult theological and missiological questions"—a process that continued into seminary.
While in Central America studying, she met Osias and they eventually married. Desiree and Osias have a son. She is the proud mother to the most adorable child on the planet (she realizes she might be a bit biased). Nikko attends school in Tegucigalpa, where he plays and learns with children from 22 countries (61% Honduran and 39% international). He loves school, playing outside, traveling with his parents, and having play-dates with his friends.