Henneman, Jennifer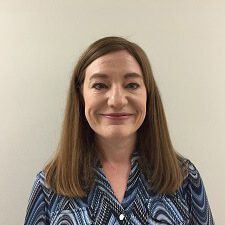 Serving At: Faith Community Health Connection
Home Country: United States of America, North America
WAYS TO REACH ME:
Jennifer Lynn Henneman, BSN, RN, is a Church and Community Worker (CCW) missionary with the General Board of Global Ministries serving as program director of the Faith Community Health Connection in Columbus, Ohio. She entered service in late August 2015.
Church and Community Workers respond to God's call to ministry among the poor and disenfranchised in rural and urban areas throughout the United States. They work to change the social inequities of poverty, racial injustice, and domestic violence.
The Faith Community Health Connection is a partnership between the United Methodist West Ohio Annual (regional) Conference and OhioHealth, a group of not-for-profit, faith-based hospitals and health care organizations serving the people of central Ohio since 1891. Other collaborating organizations are Charitable Pharmacy of Central Ohio, a ministry of the West Ohio Annual Conference; Methodist Theological School in Ohio; Community Development for all People; and Livingston United Methodist Church.
Jennifer's work is focused on supporting holistic health for all people in the South Side of Columbus, which has unacceptably high rates of infant mortality and chronic illness. In that neighborhood, 33 percent of the households live below the federal poverty level; 66 percent are of minority backgrounds, and more than 19 percent are unemployed (2015 statistics). Jennifer provides health education, does health counseling, makes referrals, and engages in health advocacy in connection with a range of public and private partners. She works with the Grant Medical Center's care management program.
Jennifer is originally from Texas, but has recently lived in New Mexico, where she is a member of the Cloudcroft United Methodist Church in Cloudcroft, a congregation of the New Mexico Annual Conference. She holds Associate and Bachelor of Science degrees in nursing from Tarleton State University, Stephenville, Texas. She has worked as a Registered Nurse for public schools, hospitals, clinics, and home health agencies.
She grew up in a Southern Baptist family, accepting Jesus as savior at age 10. Her faith and her interest in health care expanded together in her early years, but her involvement in church dwindled during high school and college. While being "away from church," she felt the constant pull of God on her life. In her early 20s, the church became important again, notably after meeting and marrying her husband, Greg. Greg had careers in the U.S. Air Force and ministry, so there were many moves, including time in England. They joined the Cloudcroft United Methodist Church in New Mexico where they married in 1999, and their two sons, Noah, born in 2002, and Nathan, born in 2005, were baptized. The experience of the Walk to Emmaus in 2001 was transformative and turned her attention to God's intention for her life.
Jennifer had several times felt God urging her toward mission service, but had never pursued it seriously until around 2010. "My nursing experience and faith journey had prepared me to answer God's call into mission. Over the last five years [she said in 2015], I developed a great interest in working with individuals experiencing homelessness, or who are poor and marginalized…It is my belief that God has called me to be in mission as a faith community nurse."
"I know it is not my work that makes changes in the lives of individuals and family," Jennifer says. "Rather, it is the work of the Holy Spirit, guiding individuals and communities into relationship with God, each other, and all of creation. Healing, wholeness, and joy result from the fullness of God, being fully present in mission, with God's people."
Email Me