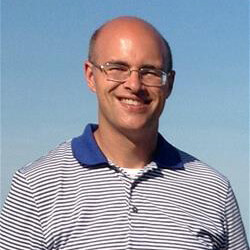 Serving At: Baltic Methodist Theological Seminary
Home Country: United States of America, North America
WAYS TO REACH ME:
The Rev. Douglas R. Childress is a missionary with the General Board of Global Ministries of The United Methodist Church serving as pastor of international ministry in Tallinn, Estonia, and lecturer in church history and practical theology at Baltic Methodist Theological Seminary there. He serves through the Estonia Provisional Annual Conference.
Tallinn is a city of an increasingly international population with a growing need for English-speaking ministry. It is also home to a regional seminary in need of qualified professors to meet European educational standards. Douglas is helping to shape an English-language ministry and to enlarge the English curriculum at the seminary, which offers instruction in Estonian, Russian, and English. The Estonia Provisional Annul Conference, for years under Soviet control but never completely closed down under communism, also includes districts in Latvia and Lithuania.
Douglas is an elder of the Upper New York Annual Conference, having been pastor of the Alexander United Methodist Church from July 2011 to July 2015, and earlier at the Belmont/Scio churches. He holds a Bachelor of Arts degree in legal studies from Grand Valley State University, Allendale, Michigan, and a Master of Divinity degree from Asbury Theological Seminary, Wilmore, Kentucky. Douglas' wife, Kulli Toniste, is also a missionary in Estonia.
Neither of Douglas' parents attended church when he was small, nor did he, but at age 12 his mother told him he should learn about Christianity and should enroll in a church confirmation class of his choice. He picked the Lutheran parish of his best friend, and immediately upon confirmation stopped attending church. But the confirmation class had planted in him a desire to know about Jesus, and he promised God to attend worship if he had a family member to accompany him. And so, three years later, his brother and his brother's Catholic girlfriend invited him to attend her Roman Catholic parish, and both Douglas and his mother did so; he would eventually join the Catholic Church.
In college, Douglas became active in the Intervarsity Christian Fellowship and The United Methodist Church. It was in college that he felt a call to ministry and mission. Through Intervarsity he met children of missionaries whose stories inspired him. He remembers praying, with his aversion to extreme heat, "Lord, I will go anywhere you send me, but please, don't send me anywhere warm." Estonia seems an answer to that prayer.
At Asbury Seminary, he met his future wife, who was born in Estonia. He recalls: "Over the years, we have felt God calling us to serve in Estonia even though she has been in [the US] for quite some time and we have both felt settled in our lives. Three kids and two jobs later, we thought that time had passed, and God had other plans for us….We feel God has used our first 11 years of marriage and our vocations to be better prepared to serve Jesus now than we would have been a decade ago."
The couple's young children are Karl, Kristofer and Kalev.
Email Me