Boone, Richard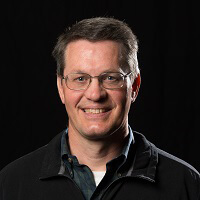 Serving At: Chillicothe Correctional Institution
Home Country: United States of America, North America
WAYS TO REACH ME:
This missionary has completed service. The Advance number will remain active until December 31, 2020.
The Rev. Dr. Richard Boone is a Church and Community Worker missionary with the General Board of Global Ministries serving as the Horizon Prison Initiative Coordinator at the Chillicothe Correctional Institution in Columbus, Ohio.
Church and Community Workers respond to God's call to ministry among the poor and disenfranchised in rural and urban areas throughout the United States. They work to change the social inequities of poverty, racial injustice, and domestic violence.
Horizon Prison Initiative describes itself as "an Ohio-based prison program that transforms prisoners to embrace society, not harm it. These transformed prisoners then transform prison cultures. Then they transform home communities. Horizon is a multi-faith path from darkness to light."
The United States has five percent of the total world population but 25 percent of the global prison population. Ohio has the 6th-largest prison population in the US with 52,000 men and women in the state prison system. The Horizon Initiative offers a year-long course for imprisoned men with the goal of helping them realize that a life driven by criminal thoughts and actions is no longer an option for them and that transformation is possible.
Richard Boone is an ordained elder in the West Ohio Annual Conference who has been associated with Horizon since 2012. He was previously pastor of Faith United Methodist Church in Canal Winchester for six years, and from 2000 to 2006 was director of the United Methodist Mission Society of the capital area districts of the conference. He has extensive experience in urban ministry, ethnic and inter-ethnic ministries, the Kairos Prison Ministry, and the Walk to Emmaus and Chrysalis movements.
A graduate of Michigan State University, East Lansing, with a bachelor's degree in chemistry, Richard received a Master of Divinity degree from Asbury Theological Seminary, Wilmore, Kentucky, and a Doctor of Philosophy degree in biblical interpretation from the Union Theological Seminary in Richmond, Virginia.
Reflecting on his faith journey, Richard says: "In eighth grade, I went on a church retreat and could sing all the songs and quote all the Bible verses. Since I knew all the 'correct answers' one of the leaders asked me to share my testimony. I realize that my story was that my parents and the people in my church believed…Soon after this, I made a decision to accept Jesus as my savior." That decision led to a college response to God's call to ministry. He combined his graduate academic work with pastoral duties and time spent with the poor, homeless, and imprisoned.
Of his experience and current work inside a prison, he says: "As I see the overwhelming proof of God's power and love every day inside the prison walls, I am convicted that those outside also need to remember what the living God is like. In the last few years, men within the prison community have proven that they have their own real experience of God inside their hearts…My experience of being in mission is best described as being part of God's beloved community where men of all races, backgrounds, and crimes live as committed members of a loving community that builds up the least of these."
Richard and his wife Barbara have two adult daughters, Caroline and Kirsten, and a teenaged son, Grant.
Email Me