Afful, Innocent
Country:
Democratic Republic of Congo (DRC)
DONATE NOW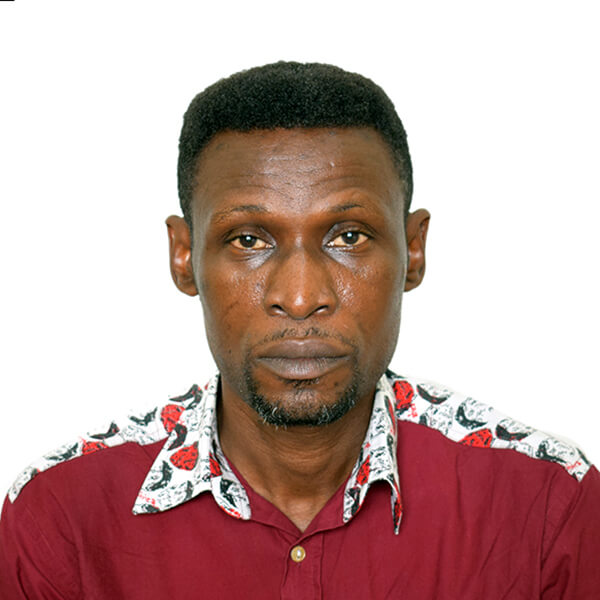 Serving At: Churches of Christ in Congo
Home Country: Ghana, Africa
WAYS TO REACH ME:
Innocent P. Afful is a missionary with the General Board of Global Ministries of The United Methodist Church, serving as coordinator for orphans and vulnerable children for the Churches of Christ in the Congo, based in Kinshasa in the Democratic Republic of Congo (DRC).
The Churches of Christ in the Congo is an ecumenical council comprised of 74 member denominations, including The United Methodist Church, representing 31 million believers, 320,000 congregations, 28,720 schools, and 48 colleges. It relates to 60 percent of the medical centers in the DRC. Innocent's work is focused in the Diakoinia Department, which serves the most vulnerable, including thousands of children, many orphaned or jeopardized through civil conflict. There are some 18,000 children in distress in the Kinshasa area alone.
Innocent is a native of Ghana and has worked in social ministry both in his own country and in Liberia and Sierra Leone. He is a member of the Rev. J.C. Mensah Memorial Methodist Church in Accra. He studied at institutions in Ghana and Sierra Leone. He was at one time a United Methodist missioner of hope and from 1999 through 2013 was employed by the James One 27 Vocational Training Project in Mumford, Ghana, a US-based nonprofit corporation.
"I started my faith journey at Sunday school classes at my local church, and became a teacher and an organizer of the youth volunteers in mission. I later became a community development worker with local churches.
"At the tender age of 10, I can remember I was serving at church sweeping and dusting the church pews while those of my age were playing in the field. By design as I grew up, the only thing I wanted to do was to serve and bring happiness to those who grieve."
Responding later to God's question, "whom shall I send?" (Isaiah 6:8), he served as a missioner of hope and as a vocational skills instructor. He helped to establish training centers in rural and urban areas to reduce school dropouts and assist teenage mothers to become more self-sustainable.
"I have been transformed, and I say this to the glory of God," he states.
Innocent and his wife, Wilhemina M. Afful, have three children, Charity and Ephraim, and Jacobsen.
Email Me