Nguyen, Q.
Nguyen, Q.
Country:
Asia and Pacific Regional
DONATE NOW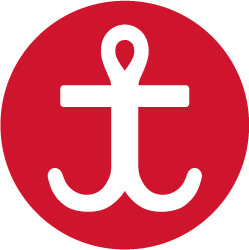 Serving At: United Methodist Mission
Home Country: Southeast Asia, Asia and Pacific
WAYS TO REACH ME:
This missionary has ended service. The Advance number will remain active until December 31, 2020.
Q. Nguyen is a missionary with the General Board of Global Ministries of The United Methodist Church serving as director of leadership development of the United Methodist Mission in Southeast Asia.
Launched in 2002, the Southeast Asia Mission has become one of the fastest-growing parts of the global mission network. To date, the work is concentrated in the central and south regions, with plans to expand into the north. One major need is for trained pastoral and lay leadership, and also for the development of indigenous trainers. Nguyen has special responsibilities in accomplishing these goals.
Nguyen was born in Vietnam and grew up in a Christian home in Danang. The fall of Saigon (now Ho Chi Minh City) in 1975 brought major change to her family since her father had been a member of the South Vietnamese armed forces. He was placed in a "re-education" camp while she and the rest of the family went "through relocation, discrimination, and deprivation of college education." The experience of being marginalized led her to seek God's will for her and to discern a call to work with others in such circumstances.
In 1998, Nguyen came to the United States to pursue academic and practical grounding in Christian theology and practice. She had earned a Bachelor of Arts degree in English at Ho Chi Minh University of Education in 1994.
In California, Nguyen received a Master of Divinity degree from the United Methodist-related Claremont School of Theology in 2003 and a Doctor of Philosophy in Religion from the Claremont Graduate University in 2013. During the years at Claremont, she worked as a research assistant at the Institute for Signifying Scriptures.
"My studies at Claremont brought into focus the study of scriptures in relation to people, especially non-dominant people. The shift of attention to people has allowed me to integrate into my work the people with whom I am concerned, who made up the early background of my formation as South Vietnamese and Christian. My years of study in the United States were a journey of faith, which I explored, discerned, and renewed my call as I prepared myself to bring the gospel home."
The United Methodist Church in Southeast Asia has a center with training facilities and is moving toward official recognition. Nguyen will be working with other United Methodist personnel in the country.
Email Me