Vinson, Tara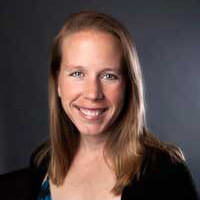 Serving At: South Congo/Zambia Episcopal Area
Home Country: United States of America, North America
WAYS TO REACH ME:
This missionary has completed service. Her advance number will remain active until December 31, 2020.
Tara Vinson is a missionary with the General Board of Global Ministries of The United Methodist Church serving as the Volunteers In Mission (VIM) coordinator and Christian education trainer in the Lusaka District of Zambia, a part of the South Congo/Zambia Episcopal Area.
The church in Zambia is growing rapidly, with the resulting need for new churches and for vital lay and pastoral leadership. Tara works with the new church developers in the use of volunteers in church construction and helps to train Sunday school and other teachers for growing faith communities. The VIM work involves training the volunteers and their hosts, who are also volunteers. She works closely with her husband, the Rev. Brian Vinson, also a missionary and the district church developer.
Tara Vinson is a native of Illinois, and is a member of Hope United Methodist Church, Wellston, Ohio in the West Ohio Annual Conference. A musician by profession, she holds a Bachelor of Music degree in music education from Northwestern University and a Master of Arts degree in music pedagogy from Ohio State University. She worked as a self-employed violinist for 15 years and was earlier a school orchestra director.
"I first dedicated my life to God as a young girl as I was confirmed in the church," Tara says. "I began to answer God's call on my life as I was transitioning from high school to college….I continue to learn and grow every day and I love sharing what God is teaching me. I really enjoy leading small groups and Bible studies. I love asking questions and learning about how others view God. I love listening to a person's story, seeing how God has impacted their lives from day one. I am also passionate about prayer and its transformative power."
Of her call to mission, Tara says: "When my future husband decided to go to seminary, my first question was, 'Are we going to be missionaries?' He said 'no,' but we have come to realize everyone who accepts Jesus' offer of forgiveness and makes him Lord and Savior over their life is (or should be) a missionary. It is our mission to learn and grow closer to Christ and to share him with those around us."
Tara and Brian have four young children, Jonathan, Andrew, Lily, and Matthew.
Email Me