Atchley, Brooke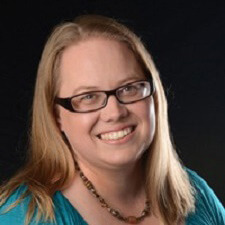 Serving At: Elk Garden School Community Ministries
Home Country: United States of America, North America
WAYS TO REACH ME:
This Church and Community Worker, will end service on July 1, 2021. 
Brooke Atchley is a missionary of the General Board of Global Ministries of The United Methodist Church serving as a Church and Community Worker as Executive Director of Elk Garden School Community Ministries through the Clinch Mountain District Community Ministry in the Holston Annual Conference. She was commissioned in October 2013.
Church and Community Workers respond to God's call to ministry among the poor and disenfranchised in rural and urban areas throughout the United States. They work to change the social inequities of poverty, racial injustice, and domestic violence.
Elk Garden School Community Ministries works with the folks of the Russell County, VA area to alleviate the symptoms of generational poverty while attempting to address the underlying reasons. There are 17 constantly evolving ministries under its umbrella. Some of those include pre-employment training, food pantry, pet food pantry, summer camp opportunities for children, sewing & quilting groups and classes, a large community garden, thrift store, community meals, school support for children and their families and Bible studies. EGSCM exists to transform lives, build dignity, feed bellies and feed souls all while introducing people to Jesus.
In addition to her duties at the Elk Garden School Community Ministries, Brooke also helps the 109 churches of the Clinch Mountain District develop outreach ministries in their communities.
Brooke was born in Kingsport, Tennessee, and is an ordained Deacon inf full connection in the Holston Annual Conference. She holds a Bachelor of General Studies degree from East Tennessee State University, Johnson City, and a Master of Christian Ministry in Servant Theology from Asbury Theological Seminary, Wilmore, Kentucky.
Brooke sees her primary calling as that of a follower of Christ. Her secondary calling is "to serve those on the margins of society. Throughout my life, I have had a desire to be involved with social justice issues and in serving those who could be considered 'the least of these.'"
While introduced to Jesus at an early age, Brooke says she did not develop a relationship with him until college years, after she had gone through a period of questioning and doubting.
She found her way back to active church involvement through a small United Methodist church near her parents' home. "That little congregation welcomed me and my questions. I cannot remember a question that I asked that brought a condescending look my way. I soon discovered that being loved by God was not dependent upon my actions or lack of. It was unconditional." She turned her life over to Christ during her sophomore year in college.
God led her into mission through the Wesley Foundation at East Tennessee State. "The more I stepped out in faith," Brooke says, "the deeper I fell in love with Jesus and the more I desired to be a reflection of the grace and love that I have been given."
Email Me