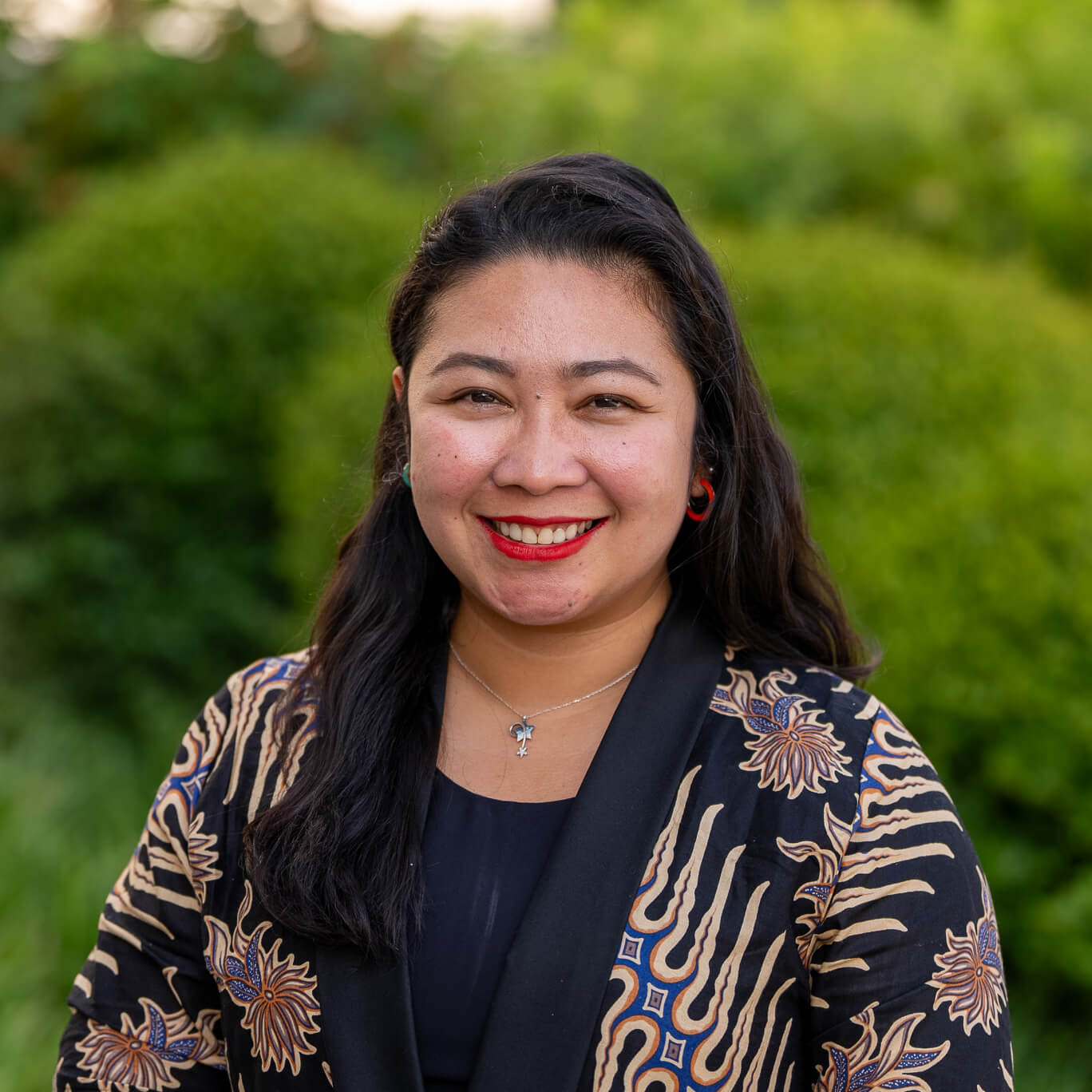 Serving At: Churches Commission for Migrants Europe (CCME)
Home Country: Philippines, Asia and Pacific
WAYS TO REACH ME:
Joy Eva A. Bohol serves as Region Migration Specialist. She is a former mission intern, and was commissioned to her present work in October 2015.
Joy Eva was a mission advocate for the Young Adult Mission Service of the agency. Mission advocates promote and interpret missionary service as a vocational choice for young adults, including the Global Mission Fellows program that places persons between the ages of 20 and 30 for two-year terms of service in justice ministries. Global Mission Fellows is part of Generation Transformation, a comprehensive approach to young adult mission service.
Joy Eva also encouraged congregations, districts, and annual conferences to join in covenant support for young adult missionaries. She was based for one year in the New York City and for a second year in Seoul, where she promoted and recruited for Generation Transformation.
Joy Eva was a mission intern—the intern program was a forerunner to Global Mission Fellows—with the Centro Popular para América Latina de Comunicación (CEPALC) in Bogotá, Colombia. CEPALC was set up in 1978 to help the desperately poor of Colombia use communications resources to support their claims to human rights and justice.
Joy Eva—her name is short for "Joyful Evangelist"—is from Cebu City in the Philippines, where she is a member of the Labangon First United Methodist Church. She received a Bachelor of Arts in Mass Communication, major in Journalism, from the University of the Philippines. Her mother is clergy. Joy Eva has worked for an online newspaper, served as national president of The United Methodist Youth Fellowship in the Philippines, been a team member for Discipleship Resources in the Philippines, and worked as an Emmaus Walk community coordinator. She has taken part in mission trips within and outside the Philippines.
Luke 4:17–20, the passage about Jesus engaging with the people in the synagogue, exerted a strong influence upon her as a young person, "When Jesus read Isaiah's scroll, 'The Spirit of the Lord is upon me,' it resonated with me that God's calling to serve God's people in fighting for social justice, struggling with those in the margins, and being in solidarity with the oppressed, is for everyone—wherever you are in the world. God's mission is for everyone from everywhere to everywhere. Jesus knew exactly what his purpose was. We should, too, and live out Jesus' Mission Statement as found in Luke 4."
She has known for years that she would enter mission as a vocation, and she hopes that the United Methodist Church in the Philippines will soon launch a "domestic mission program for passionate young people."