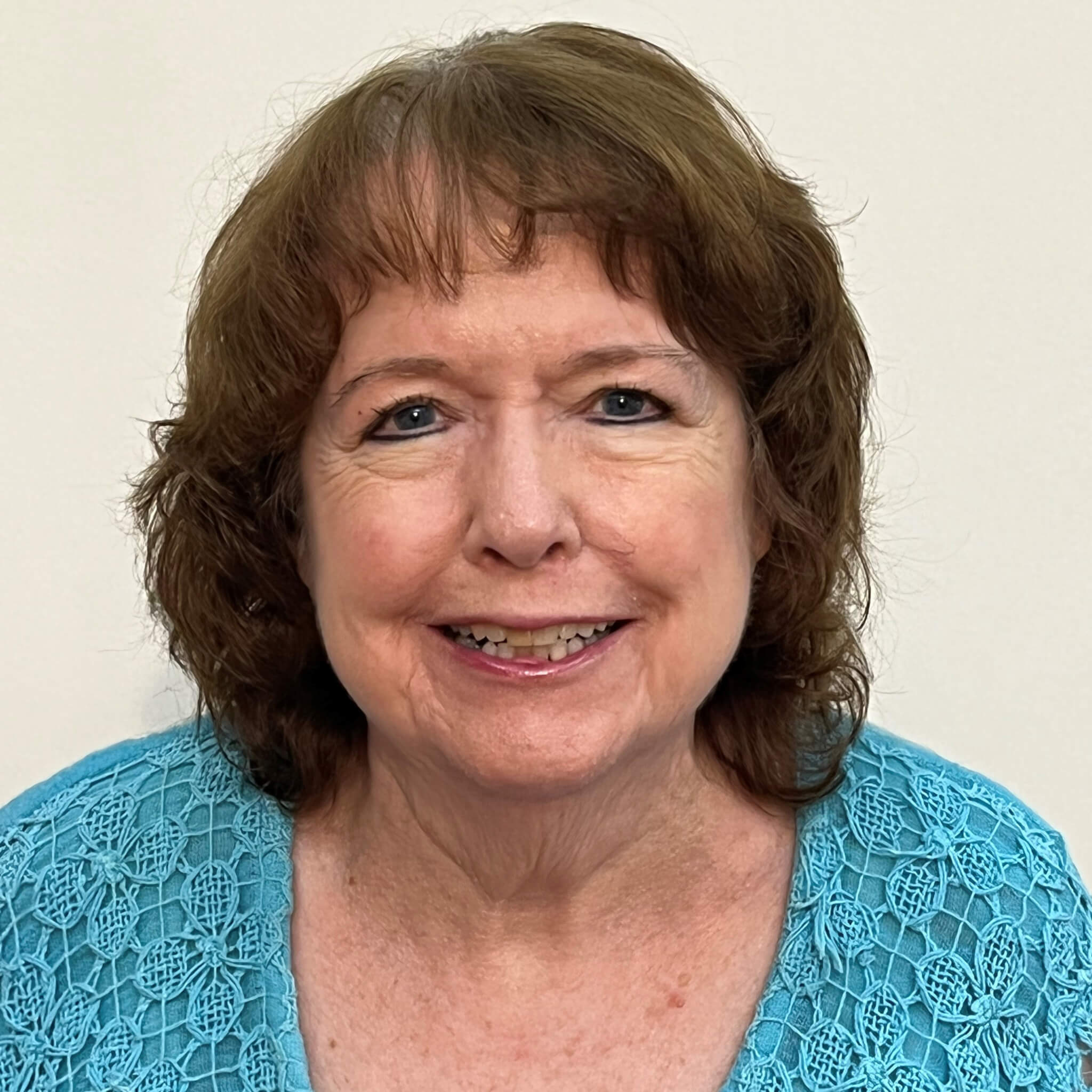 Serving At: Mary Jo Phillips Methodist Daycare Center
Home Country: United States
WAYS TO REACH ME:
Mary Louise Escobar is a missionary with the General Board of Global Ministries of The United Methodist Church, serving as the director of the Mary Jo Phillips Methodist Daycare Center in Asunción, Paraguay.
A member of Tyler Street United Methodist Church, Dallas, Mary earned a Bachelor of Science degree in elementary education from Stephen F. Austin State University, Nacogdoches, Texas, and a Master of Science degree in special education from the University of Texas at Dallas, Richardson, Texas. She and her husband, Alcides Escobar, are the parents of two young adult sons.
Mary is excited about returning to Paraguay after living in Dallas since 2018. She lived in Asuncion with her Paraguayan husband and two sons from 2013 to 2018 as a commissioned Global Ministries missionary. She directed a day care center in an impoverished neighborhood.
Strongly influenced by a cousin and an aunt, both missionaries, Mary intended her academic training in education to serve her mission goals. She began her professional career as a mission violinist, playing with the Celebrant Singers, an international music and ministry group based in California.
She taught special education for six years. Following language training, Mary was accepted by the then Mission Society for United Methodists for service in Paraguay. After fundraising for a three-year term, she worked as director of children, youth and music ministries for the Evangelical Methodist Community of Paraguay.
Moving back to Dallas, Mary worked in bilingual education – as a teacher and as an educational diagnostician – for three Texas school districts.
Urgently needing a full-time director to run daily operations of the Mary Jo Phillips Daycare Center, the Evangelical Methodist Community of Paraguay cannot afford to fund the position. Paraguay is a poor country, with pressing education and health issues. The EMCP is committed to both areas, as reflected by its day care center in the impoverished Santa Rosa neighborhood in Asunción, the capital city.
The ministry with single mothers and families with children, ages 2 to 5, strives to expand God's kingdom by working in a social setting, caring for children with love and leading families to a personal relationship with Jesus Christ. Most expenses are paid by churches and individuals in the U.S., and parents are charged minimal fees. The center, open weekdays from 7 a.m. to 4:30 p.m., serves breakfast, lunch and an afternoon snack.
"Wherever I am," Mary said, "and whatever I am doing, I know that I am a missionary. I believe God has a plan to use me as a missionary in all aspects of my life, even to my own family and children."