Soard, Eric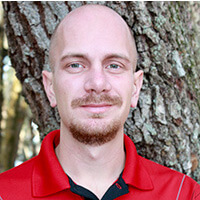 Serving At: Tanzania Annual Conference
Home Country: United States of America, North America
WAYS TO REACH ME:
This missionary has completed service. The Advance number will remain active until December 31, 2020.
Eric Soard is a United Methodist missionary with the General Board of Global Ministries assigned along with his wife, Elizabeth Soard, as the Leadership Development Coordinator in Mwanza, Tanzania. Eric and Liz Soard have been working full time in Tanzania since 2010 and were commissioned as missionaries by Global Ministries in 2012. They worked for several years as church planters and planted 15 churches between 2011 and 2016, training leaders, helping with evangelism, and helping to build up the capacity of the local churches. They serve in Tanzania with three beautiful boys, Derrick, Kaleb, and Micah.
The United Methodist Church in Tanzania has expanded rapidly since it was launched by the North Katanga Annual Conference in 1989 in the Democratic Republic of Congo (DRC), with assistance from Global Ministries. Volunteers in mission have helped to extend the church into the Mara Region in northern Tanzania, bordering Kenya, but the area has few trained, ordained pastors. Eric and Elizabeth will initially concentrate on the Tarime area. The couple is familiar with this area since they spent two years in Tanzania as volunteers working with Angel House Orphanage and Angel Secondary School.
Previously, Eric served as the Development Coordinator for the Tanzania Conference; which works to help districts and local churches better reach out and transform their communities by building capacity in the local church. Successes in this direction included Our Father's House, a ministry that helps reunify street children with their families, Emmanuel Center for Women and Children which works towards peace and justice for women and children, and Pamoja Groups which create savings and loan groups in local churches all over the conference.
Eric finished his MA in International Development at Eastern University and Basic Graduate Theological Studies at Asbury Theological Seminary. He is a provisional deacon with the Memphis Annual Conference.
Eric was born in Arkansas, but now counts Medina, Tennessee, in the Memphis Annual Conference, as home. His church membership is at the First United Methodist Church of Medina. Eric received a Bachelor of Arts degree from Lambuth University in Jackson, Tennessee and worked as youth director at Lambuth Memorial United Methodist Church while in college. He has also been youth director at Medina First Church.
"I have spent my whole life in the church…and I remember the first time I accepted God's love for me as one of his children," he says. "However, I think the most important time was when God asked me to share His love with others…."Faith for me is something that must have a real impact on the world around me and how I interact with that world." As he matured, Eric felt God's "call for my life, a call to serve others."
He and Elizabeth volunteered in 2010 for mission service in Tanzania, working at the orphanage and school in Tarime. Angel Orphanage is an Advance mission project of Global Ministries.
"God has called me to ignite the spark of divine calling that lives in all of us and help equip those called by God to do God's work in Tanzania," he says.
Email Me