Laferty, Matthew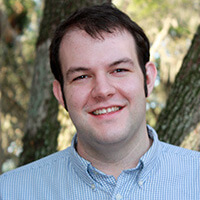 Serving At: English-speaking UMC, Vienna
Home Country: United States of America, North America
WAYS TO REACH ME:
This missionary has completed service. The Advance number will remain active until December 31, 2020.
The Rev. Matthew A. Laferty is a missionary with the General Board of Global Ministries of The United Methodist Church serving as pastor of the English Speaking United Methodist Church (ESUMC) in Vienna, Austria.
ESUMC, a part of the Austria Provisional Annual Conference in an international city, serves a diverse congregation of people from some 40 countries. Many of the 80 or so worshippers on a Sunday morning are in Vienna for relatively short times. The church also serves a community of persons who for economic or social reasons are marginal in Austrian culture. ESUMC is located in one of the poorer neighborhoods and attracts migrants from many parts of the world. The Austria Annual Conference observed its 86th anniversary in 2015. Matthew has a full range of pastoral responsibilities in Vienna.
Matthew was appointed to the Vienna pastorate in the summer of 2015, after serving the Moscow Protestant Chaplaincy, an ecumenical ministry in the Russian Federation capital. He is an elder in the full connection of the East Ohio Annual Conference.
Matthew is both rooted in United Methodism and strongly committed to ecumenism. He grew up in the Crestline First United Methodist Church in Ohio, attended Ohio Wesleyan University, Delaware, Ohio, and has served on many local church, annual conference, and general church committees and boards. He was a delegate to the 2004 and 2008 General Conferences and in the 2008-2012 quadrennium was secretary of the Study Committee on the Worldwide Nature of The United Methodist Church.
After receiving a Bachelor of Arts degree from Ohio Wesleyan, Matthew attended the broadly ecumenical Yale University Divinity School, New Haven, Connecticut, where he became familiar with a range of denominational polities, theologies, and styles of worship. In 2010 and 2011, he was a pastoral associate in a Lutheran parish in Branford, Connecticut. He graduated from Yale with a Master of Divinity degree.
Matthew has worked with the United Methodist General Commission on Christian Unity and Interreligious Concerns, serves on the board of directors of the denomination's General Commission on Archives and History, and serves as chair of that agency's committee to eliminate institutional discrimination.
A part of Matthew's calling is that of helping Christians confront systemic injustice within their communities. He recalls that he first recognized systemic injustice while working as a mission volunteer in a St. Petersburg (Russia) orphanage as a high school junior. "I knew poverty existed," he says, "but did not understand its deep impact in societies or its perpetuation. I came to see the children of the orphanage as victims of systemic injustice that was rooted in alcoholism, poverty, and stigmas."
He enjoys experiencing new cultures and places and has traveled in North America, Africa, Asia, Europe, and Australia.
Email Me