Gilmore, Alison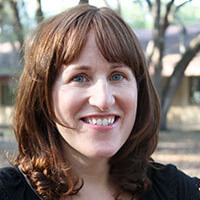 Serving At: East Belfast Mission
Home Country: Ireland, Europe and Eurasia
WAYS TO REACH ME:
This missionary has completed service. The Advance number will remain active until December 31, 2020.
Alison Gilmore is a missionary of the General Board of Global Ministries assigned as a counselor at the East Belfast Mission in Belfast, Northern Ireland.
Global Ministries and East Belfast Mission have a long partnership in providing a Christian witness to peace, justice, and tolerance in the areas of unemployment, poverty, and social and political tension. One of the mission's newer services is a counseling center that seeks to offer emotional healing resulting from years of conflict in the area. The 170-year-old East Belfast Mission, which has a worshipping congregation of some 200, sees itself as a center for many efforts to care for and support the poor and marginalized.
Alison was born and grew up in Northern Ireland, attending secondary school in Belfast and graduating with a Bachelor of Education degree from Stranmillis University College in 1996. After graduation, Alison worked as a Campus Worker with IFES (International Fellowship of Evangelical Students) Ireland: The Christian Unions for seven years. She met her husband, Britt, a United Methodist minister,when he worked in the East Belfast Mission in 2002.
The Gilmores came to the United States in 2003. Alison worked in the admissions office of Trinity School of Durham and Chapel Hill, North Carolina during part of the time that Britt was in seminary at Duke University. The couple moved to Orlando, Florida in 2005, where Britt had a pastoral appointment. Alison received a master's degree in counseling from Asbury Theological Seminary, Orlando, and worked for a year as a student intern in St. Luke's Community Counseling Center, a ministry of St. Luke's United Methodist Church.
While aware of God from an early age, Alison, says that "it was not until my first semester at university that I felt the deep, overwhelming, and pursuing love of Jesus. He filled my deepest need and became my all. Becoming actively involved in the Christian community at university, those four years were transformational and life changing."
Alison recalls that from her early days she had a curiosity about mission and missionaries, an interest increased by participation in mission trips to France, Nepal, India, Ukraine, Uganda, Paraguay, and Poland.
She belongs to First United Methodist Church, Orlando, Florida.
Alison and Britt are the parents of Ellie, born in 2004, Emily, born in 2007, and Jake, born in 2011. Alison's husband, the Rev. Britt Gilmore, a former missionary, serves as a Methodist pastor in Northern Ireland.
Email Me