Brown, Kristen
Brown, Kristen
Country:
Middle East Regional
DONATE NOW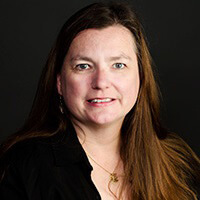 Serving At: Methodist Liaison Office the Middle East
Home Country: United States of America, North America
WAYS TO REACH ME:
This missionary has completed service. Her advance number will remain active until December 31, 2020.
Kristen Brown is a missionary with the General Board of Global Ministries of the United Methodist Church serving as coordinator of interpretation, education, and advocacy through the Methodist liaison office in Jerusalem.
This office is a joint project of Global Ministries, the British Methodist Church, and the World Methodist Council. It relates to ecumenical organizations, churches, and church-related institutions in the Holy Land, and it provides educational venues for Methodist pilgrims to the region.
Born in New York City, Kristen grew up in many places, including Zambia and Libya, and graduated from high school in Tahlequah, Oklahoma. She received a Bachelor of Arts degree in French from Oklahoma City University and a Master of Divinity degree from Duke University Divinity School. Kristen was ordained as a United Methodist deacon in 1997 and as an elder in 2000.
Her first pastorate was at Nichols Hills United Methodist Church, in Oklahoma City, Oklahoma. Her second appointment was to Mounds United Methodist Church in Mounds, Oklahoma. She then spent eight years as campus minister through the Wesley Foundation at Southwestern Oklahoma State University, Weatherford, Oklahoma. From June 2009 to January 2011, she was senior pastor at the First United Methodist Church of Blackwell, Oklahoma.
"From a young age, I have known that I have been called to mission," Kristen says. "My first recollections of church are of a home-church we had in Benghazi, Libya. Later, I would learn about Methodism. Our home was one where there was always room for one more and the door was never shut on anyone in need." She felt a specific call to ministry and mission as an undergraduate student spending two months in Burkina Faso.
"God's call upon my life has taken me many places," says Kristen. "God's faithfulness in my life has enabled me to go where God leads."
Email Me