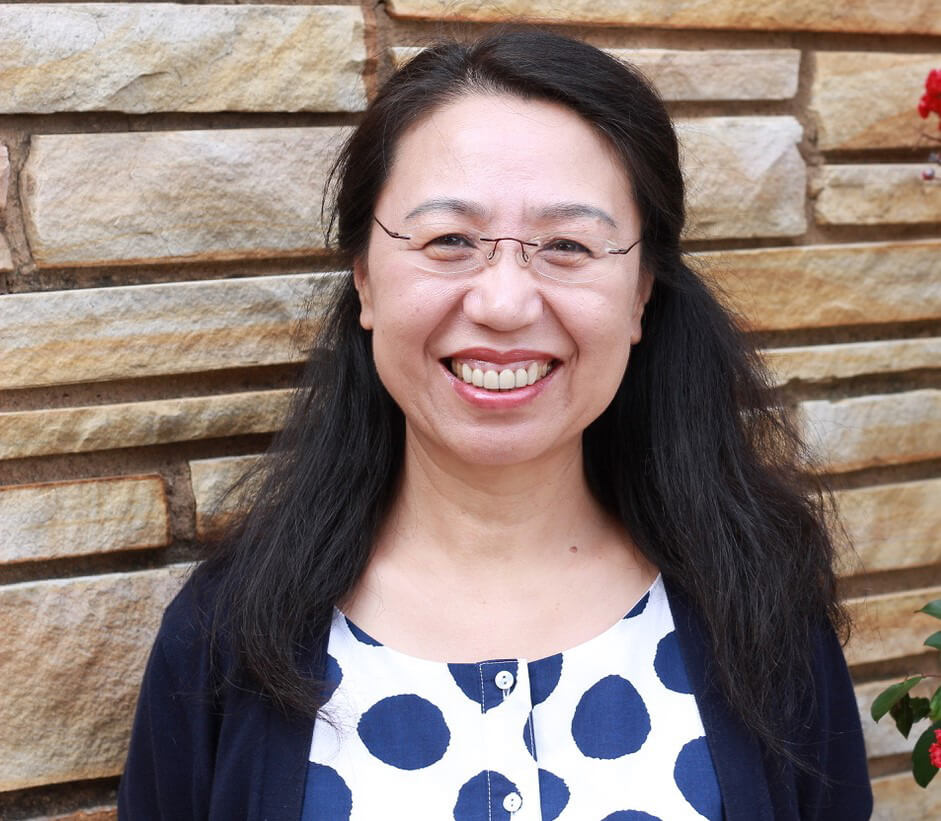 Serving At: Norman and South Oklahoma City, Oklahoma
Home Country: East Asia and Pacific
WAYS TO REACH ME:
The Rev. Fuxia Wang is a missionary through the General Board of Global Ministries of The United Methodist Church serving as a Church and Community Worker with the Chinese community in Norman and South Oklahoma City, Oklahoma.
Fuxia grew up in mainland China as an atheist. She became a Christian in the mid-1990s while studying on the master's level at the University of Central Oklahoma in Edmond. She came in contact with the Wesley Foundation through its Chinese-language ministry. A year later, she responded to God's call to full-time ministry.
From 1998 to 2002, Fuxia attended the International Theological Seminary, at that time located in Los Angeles, California (now in El Monte). For part of that period, she served as a minister-in-preparation at the Chinese Evangelical Free Church in Los Angeles. Upon graduation from seminary, Fuxia returned to work with the Chinese ministry at the Wesley Foundation at Central Oklahoma. In 2006, she became a provisional elder of the Oklahoma Annual Conference of The United Methodist Church, and was appointed to similar work at the University of Oklahoma in Norman. She became a full elder in 2010.
Fuxia's ministry reaches well beyond the university community to the fast-growing Asian population of Norman and South Oklahoma City. She teaches, preaches, and counsels; she offers hospitality and referrals for services needed by students and others, who are often trying to negotiate systems with limited or no English.
Rev. Wang strongly identifies with John Wesley's insistence that "works of piety" must be linked to "works of mercy," and works of justice also figure in her theology. She says: "The mission of the church is to make disciples of Jesus Christ by proclaiming the good news of God's grace and by exemplifying Jesus' command to love God and neighbor, thus seeking the fulfillment of God's reign and realm in the world."
Before coming to the US, Fuxia taught English in China. She holds degrees in education from Shenyang University in Liaoning and the Dalian University of Science and Technology.