Luna, Sonya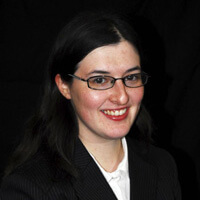 Serving At: The Detriot Annual Conference with the National Plan for Hispanic and Latino Ministries (NPHLM)
Home Country: United States of America, North America
WAYS TO REACH ME:
This missionary has completed service. The Advance number will remain active until December 31, 2020
Sonya Luna is a missionary with the Board of Global Ministries of The United Methodist Church serving through the National Plan for Hispanic and Latino Ministries (NPHLM) in the Michigan Annual Conference.
Native to Michigan, Sonya earned her Bachelor of Arts from Kalamazoo College. She worked as Latino Ministries Coordinator for Ypsilanti First United Methodist Church, her home church, and as a foreign language teacher for the Maple Academy in Oaxaca, Mexico. She began working in the Detroit Annual Conference in her current position in January 2008.
Sonya shares that as a teenager she enjoyed going to Tennessee on mission trips and feels these experiences led to her desire to be in mission. "I realized that I really enjoyed doing mission work, and my faith grew tremendously.
My call to mission is to help develop Hispanic-Latino ministries in the United States for the United Methodist Church. My call is to help fulfill the NPHLM vision for the church, which is to have a church where everyone can receive God's message in their own language. I am excited to be a part of this endeavor."
Sonya and her husband live in Dearborn Heights, MI.
Email Me