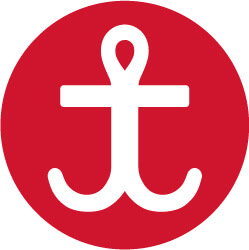 Serving At: Asia Pacific Regional Office
Home Country: South Korea
WAYS TO REACH ME:
This missionary has completed service. The Advance number will remain active until January 2023. 
Serving with the Board of Global Ministries of the United Methodist Church, K.Cruz is in mission with the Community Health and Agriculture Development (CHAD) Program working as a Community Development Specialist. Mr. Cruz has served in that position since October 2007.
Born in the Philippines, K.Cruz attended the University of the Philippines and received a diploma in forestry. He earned his Bachelor of Arts in Economics from Letran College in the Philippines, and has completed a Master's degree in organizational leadership at Azusa Pacific University, Azusa, California.
Mr. Cruz and his family have lived in Cambodia for many years, and his work focuses on community development and organization as well as program consulting. Much of his work has been among the poor in organization of holistic community development and resource generation.
K.Cruz shares that his compassion for the poor was nurtured through the modeling of his physician father who became the foundation of Ken's early involvement in God's ministry."I grew up and lived in a relatively poor neighborhood where my father gave free medical service for sick, poor people on a weekly basis."
"My work and ministry experiences have brought some of the most significant changes in my leadership paradigm and practice," Ken shares. "My choice of career in humanitarian and mission work transformed my leadership approach from positional to servant-leadership. My underlying leadership philosophy on this approach is 'meeting the needs of people as they work in accomplishing their jobs'. As a whole my faith, my journey and my relationship with Jesus is best captured in the words of the Apostle Paul in Philippians 3:7-14."
K.Cruz and his wife and two sons are members of the Evangelical Baptist Church.
K.Cruz is available for Covenant Relationship support in California-Nevada Annual Conference, North Georgia Annual Conference, Yellowstone Annual Conference.
Email Me