Magruder, Leah J.
Country:
Democratic Republic of Congo
DONATE NOW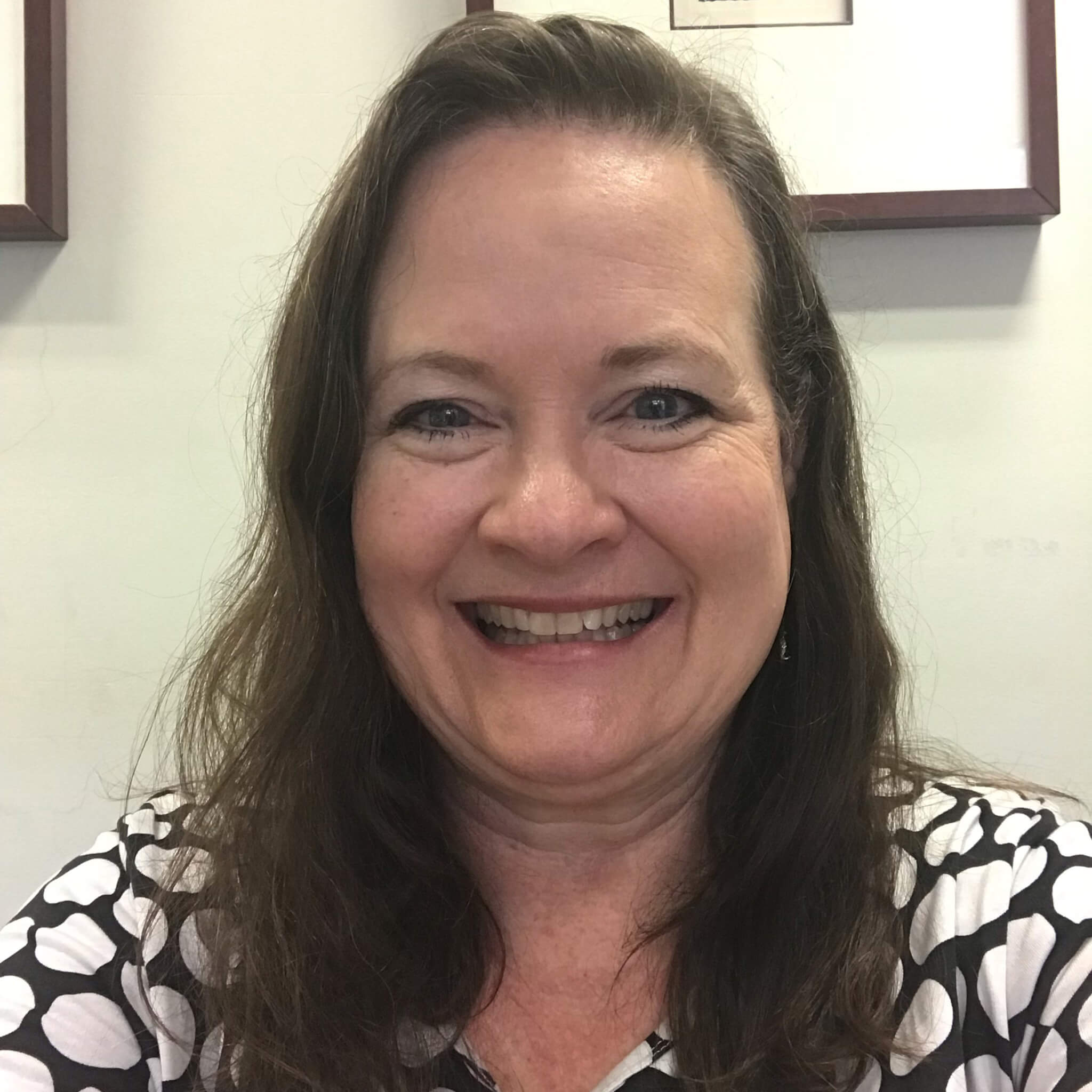 Serving At: Katanga Methodist University
Home Country: United States of America
WAYS TO REACH ME:
This missionary has ended service. The Advance number will remain active until January 2023.
Leah J. Magruder is a United Methodist missionary with the General Board of Global Ministries serving as Sciences of Education Lecturer with Katanga Methodist University in the Democratic Republic of the Congo.
Mrs. Magruder has found great joy in two areas of her professional career – church ministry and education. She has been the wife of a pastor for years, giving her opportunities to mentor and journey with others in many walks of life. She has also been a classroom teacher and tutor, which has allowed her to learn how to work well with groups of students as well as customizing curriculum for individuals. Before beginning her work at the seminary in South Africa, she volunteered there and built a strong rapport among students and staff.
Born in Beaumont, Texas, Mrs. Magruder earned a Bachelor of Science degree from Texas A&M University, College Station, Texas (1985), and a Master of Education degree from University of Phoenix, Arizona (2003). Both degrees are in curriculum and instruction.
Prior to her present assignment, Mrs. Magruder owned and operated the Kumon Math and Reading Center, Plano, Texas (2012-14), and taught second grade at The Kessler School, Dallas (2014-15) and The Canterbury Episcopal School, DeSoto, Texas (2016-17).
Mrs. Magruder is a member of Kessler Park United Methodist Church, Dallas, part of the North Texas Annual Conference. She and her husband, the Rev. Wes Magruder, a United Methodist pastor, are parents of three children: Rachel, Chloe and Mallory, all in their 20s.
Raised in the Southern Baptist tradition, Mrs. Magruder was introduced to The United Methodist Church as a college student. "When I went to Texas A&M, in my junior year, I found a church there called Aldersgate United Methodist," she recalled. "It completely changed my life. I learned about the love and grace of God and how I could use that love and grace to share Christ with others. It was there that I felt the call of God to become a missionary, to which I said was fine, but I would NOT go to Africa."
Her first job after graduation was in contemporary Christian music. She knew that God had called her to something more. "While engaged," Mrs. Magruder said, "Wes and I both felt Wes' call to ministry. Wes went to seminary and begin his ministry in 1996. His first post was in London, England, as a probationary pastor, and we loved it. But we still knew this was not our true call to the mission field. After being in the U.S. for six years after that, we finally knew that God thought we were ready to make a big leap."
They applied for missionary service with Global Ministries and were placed in Cameroon, West Africa. "We packed up our three girls, moved to a place I had never even heard of and had the time of our lives," Mrs. Magruder continued. "We were only able to stay there for four years but vowed to go back to Africa as soon as we could.
"As our faith journey continued, God lovingly and faithfully gave both Wes and me an opportunity to return to the motherland and to serve the beautiful people of this continent again – but in South Africa."
Today, Rev. Magruder teaches at the seminary, and Mrs. Magruder assists in the Formation Department and in the Academic Development Center. "Now our girls are grown," she said, "and we are here, loving the seminarians, our co-workers and the friends we have made in a place where wild giraffes live just down the road. So much for not going to Africa as a missionary. Be careful what you tell God you won't do!"
Email Me