Magruder, Wesley Walter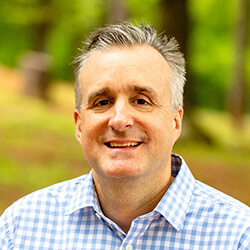 Serving At: Katanga Methodist University
Home Country: United States
WAYS TO REACH ME:
The Rev. Dr. Wesley W. Magruder, a missionary with the United Methodist General Board of Global Ministries, serves as a lecturer in theology at Katanga Methodist University in the Democratic Republic of the Congo. He was commissioned to this ministry in June 2019, having served as superintendent of the United Methodist Mission Initiative in Cameroon from 2004 to 2008.
Originally from Texas, Wesley was pastor of Kessler Park United Methodist Church, Dallas, for five years and senior associate pastor of First Rowlett United Methodist Church for four years. Between those two appointments, he launched an extension ministry in nonprofit work with refugees and served in that capacity for two years. Wesley is an ordained elder of the North Texas Annual Conference.
He holds a Bachelor of Arts degree in radio/TV/film from California State University at Long Beach; a Master of Divinity from Perkins School of Theology, Southern Methodist University, Dallas; and a Doctor of Ministry from Brite Divinity School, Texas Christian University, Fort Worth.
Born into a Christian home, Wesley "accepted Christ" at age 5 and was raised in a nondenominational, charismatic local church. In college, Wesley had an intense personal experience in which he heard God call him to pastoral ministry. "I did not immediately pursue it because I did not yet know what kind of Christian I was," he says. He found his way into The United Methodist Church and Perkins Seminary through the ministry of the Rev. Tom Graves, pastor of First United Methodist Church of Plano, Texas.
As rewarding as he found pastoral ministry in North Texas, Wesley sought reassignment with Global Ministries in order to share the "gospel across cultural, linguistic and social barriers." And he recalls his years in Cameroon as some of his most satisfying.
Wesley and his wife, Leah, have three adult children, Rachel, Chloe and Mallory.
Email Me