Barte, B.
Barte, B.
Country:
Asia and Pacific Regional
DONATE NOW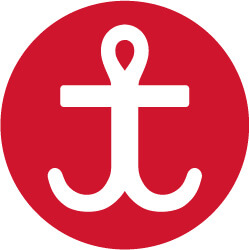 Serving At: United Methodist Mission in Southeast Asia
Home Country: Philippines, Asia and Pacific
WAYS TO REACH ME:
B. Barte is a missionary with the General Board of Global Ministries of The United Methodist Church, currently assigned to the United Methodist Mission in Southeast Asia. She was commissioned in December 2001 and assigned to Cambodia, along with her husband and colleague, where she served until the end of 2009. The Bartes relocated to Southeast Asia in January 2010.
The United Methodist Mission involves new church development, leadership training for clergy and laity, and the economic empowerment of families and communities. The Barteshave wide experience in Southeast Asia. The Cambodia Initiative, which they formerly served, relates to the emerging Methodist Church of Cambodia.
B. Barte, who was ordained to the clergy in 2008, is a specialist in Christian Education Ministries. She assists and facilitates the educational and resource materials, engages in leadership training of teachers, and helps to enhance holistic ministries for men, women, youth, and children.
One of her great joys in her ministry is that of assisting in the development of church leaders, and then providing continuing education of those persons by working with the various age groups. Her vision includes a school that will offer both language and vocational skills to children and youth in Southeast Asia. She also wants to increase educational and occupational opportunities for the people. She is willing to offer herself in whatever capacity she can to the people of Southeast Asia.
B. Barte holds a Bachelor of Arts degree in Christian Education, awarded in 1991, and served as a deaconess from 1991 to 2008. B. Barte will always carry in her heart her mother's words, "There will be challenges as you carry on your ministry but you should keep on….There should be no turning back. God is with you."
B. and E. Barte have three sons.
Email Me