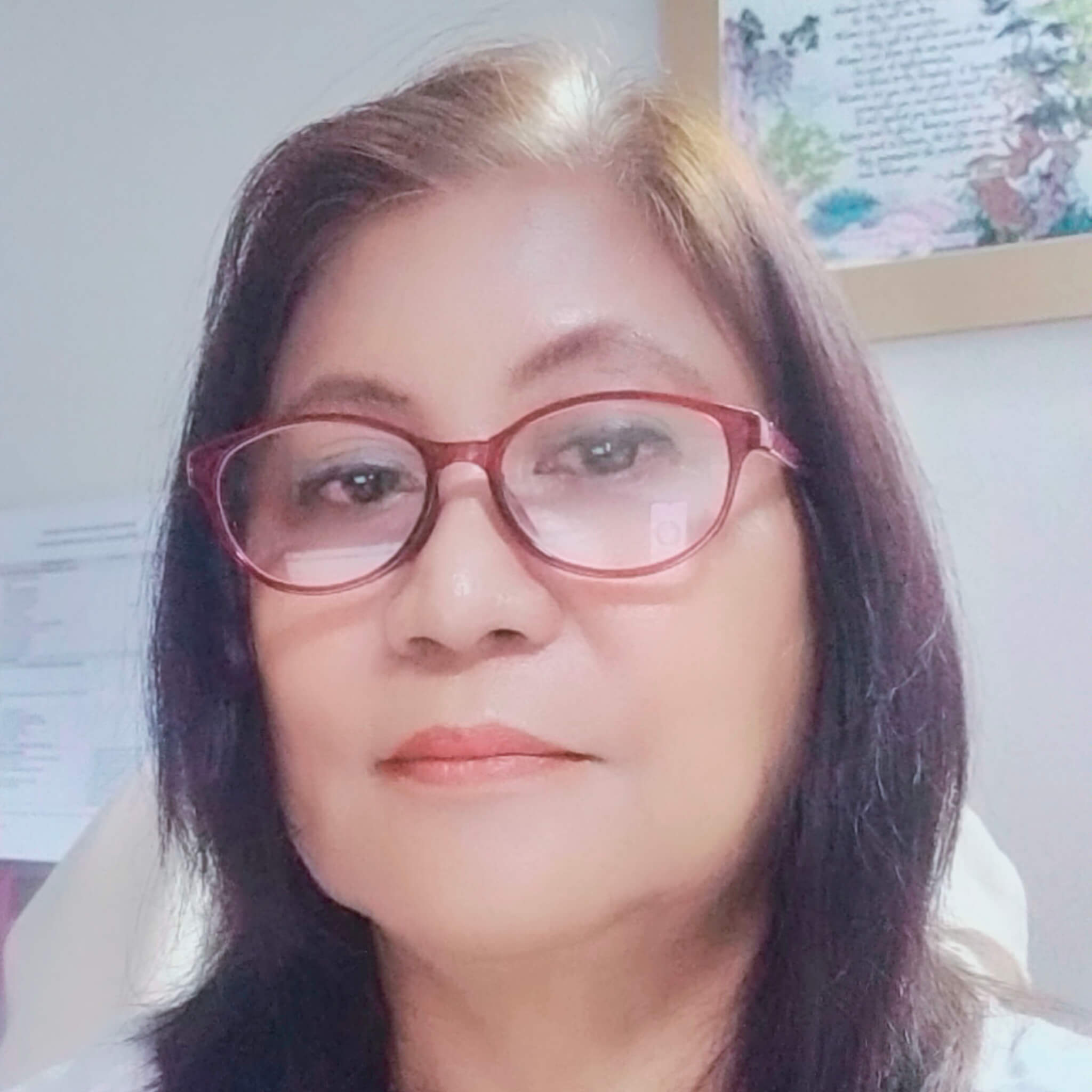 Serving At: Methodist Mission in Cambodia
Home Country: Philippines, Asia and Pacific
WAYS TO REACH ME:
Helen de Leon Camarce is a missionary with the General Board of Global Ministries of The United Methodist Church currently serving as treasurer of the agency's Cambodia and Southeast Asia Missions.
The Cambodia Mission, which is inter-Methodist, and the United Methodist Southeast Asia Mission are fast growing. As of August 2011, there were more than 400 congregations in the four countries. Each involves missionaries and expanding church development, including outreach and building projects. The growth is projected to continue well into the future, necessitating a regional treasurer to provide leadership in fund management and to equip local Methodists to assume financial responsibilities.
Helen provides support services for the missionary communities, local church partners, episcopal leaders, an expanding number of clergy, and denominational interests.
Prior to her current assignment, Helen was Global Ministries' regional mission auditor for Asia, and earlier served for 10 years as the agency's area financial executive based in the Philippines.
A native of Malate, Manila in the Philippines, Helen earned a bachelor of science degree in commerce from the Technological Institute of the Philippines, also in Manila. She worked in exporting and in the travel industry before going to work for the church.
Believing in good stewardship and good management of church resources, Helen says, "A good Christian must learn to manage God's blessings by being transparent, honest, and always with a thankful heart. I know that monies coming from our sisters and brothers are hard earned, and I want to make our programs and agencies aware of such."
Helen serves with various agencies within the Philippine Central Conference, including those concerned with finance and administration, education and communications, indigenous peoples, social services, and mission. She was treasurer of the Women's Society of Christian Service and ex-officio member of the Philippine Conference Coordinating Council, which is the decision-making body.
Helen is a member of the Parañaque Central United Methodist Church in Parañaque City, Philippines. She is married to Benjamin N. Camarce, and they have three children, Jielen Monica, Jamel Lorenzo, Amiel Tristan, and one adopted nephew, Jeremy. Helen's mother is Anatalia E. de Leon of Freeport, New York, and is a member of the Freeport United Methodist Church.