Godwin, Daniel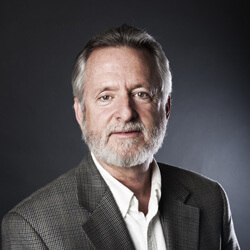 Serving At: Iglesia Evangélica Metodista Unida del Ecuador (United Evangelical Methodist Church of Ecuador)
Home Country: United States of America, North America
WAYS TO REACH ME:
This missionary has completed service. The Advance number will remain active until December 31, 2020.
The Rev. Daniel J. Godwin is a missionary with the General Board of Global Ministries of The United Methodist Church serving as pastor for mission development of the Iglesia Evangélica Metodista Unida del Ecuador (United Evangelical Methodist Church of Ecuador).The Iglesia Evangélica Metodista Unida del Ecuador is an autonomous denomination of some 20 churches and six new missions. New outreach is especially targeted in the coastal region, with a focus on the dynamic mission located in Santo Domingo de Los Colorados, where Daniel and his wife Lisa are making their home.
Daniel is serving as co-pastor in a growing congregation which reaches out to six communities located within and beyond the city of Santo Domingo. Daniel and Lisa work alongside Pastor Nolberto Vivas coordinating a vital program which reaches over 200 children and youth in the immediate area.Daniel Godwin is a clergy member of the Alabama-West Florida Annual Conference and from 2010 through mid-2014 served as pastor of the First United Methodist Church of Bonifay, Florida. Prior to that he was mission pastor and worship leader for six years of the Navarre United Methodist Church, also in Florida.
He also served in the late 1990s on the staff of SIFAT (Servants in Faith and Technology), a nonprofit Christian organization in Lineville, Alabama that provides training in cross-cultural witnessing, discipleship, appropriate technologies, and community development for US and international community leaders and mission volunteers. He returned to Ecuador as a missionary in 2014, having served there through Global Ministries from July 2000 to May 2004. A native of McMinnville, Tennessee, he received a Bachelor of Science degree in history, music, and religious studies from Middle Tennessee State University, Murfreesboro, and a Master of Divinity degree from Asbury Theological Seminary, Wilmore, Kentucky."As far back as I can remember," Daniel says, "I have been surrounded by ordinary people with extraordinary faith. My grandparents were simple, wise country folk, who consistently lived their faith on a daily basis.
My father was a radio announcer and gospel music singer. My mother was a stay-at-home mom for my seven siblings and me. I was 17 years old when I made the firm decision that I would spend my life following Christ."He recalls always being surrounded by deeply committed Christian friends during college and seminary. After almost 15 years in local church ministry, he and his wife discerned a call to mission, serving in Ecuador for four years. In 2004, they returned to the US for family reasons. Their children grown, Dan and Lisa heard the "call of the wild at heart" from God and returned to Ecuador.The Godwins' grown children are Aaron Hensley and Chelsea Danae.
Email Me