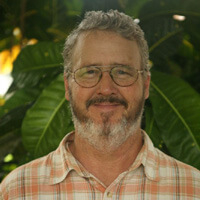 Serving At: The Methodist Church of Chile
Home Country: United States of America, North America
WAYS TO REACH ME:
This Global Missionary will complete service April 30, 2022. 
John H. Elmore is a missionary with the General Board of Global Ministries of The United Methodist Church assigned to the Methodist Church of Chile as mission volunteer coordinator.
He and his wife, Maria Cristina Hurtado, are based in Angol in southern Chile, where he is affiliated with the Methodist Agricultural School for Mapuche Indians. John spent a dozen years in Iquique in northern Chile, two of those as an individual volunteer in mission and 10 as a commissioned missionary. In Angol, John and Cristina teach Sunday school and are deeply involved in the music ministry of the Villa Emmaus Methodist Church.
The school was established in 1920. It has more than 200 students enrolled in courses that provide basic high school education and training in various aspects of agriculture and animal husbandry. John welcomes and organizes the activities of mission volunteer teams from outside Chile that come to work along with students, often in construction projects.
John was a self-employed carpenter prior to his entry into missionary work in 1995. He first served for two years as an individual volunteer in the Dominican Republic, where he was instrumental in constructing a hospital/clinic.
"When I felt God calling me to serve, it was definitely the most exciting time in my spiritual life," John says. "I could hardly catch my breath. The things I imagined that God had in store for me, I could not conceive, but knew at that moment, more so than at any time in my life, that God loved me and wanted the best for me. He loved me so much, he knew that I was seeking him; he knew I was ready. So when he called, I heard him and I obeyed…. My sole purpose in life is to serve and obey God."
A native of Richmond Virginia, John and his family lived for seven years in Panama. Elmore graduated from W.T. Woodson High School in Fairfax in 1971. He is a member of Forest Lake United Methodist Church in Tuscaloosa, Alabama.
Email Me