Forbes, Belinda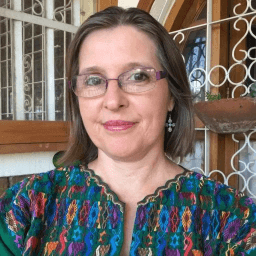 Serving At: Accion Medica Cristiana, Nicaragua
Home Country: United States of America, North America
WAYS TO REACH ME:
Dr. Belinda Forbes is a missionary with the General Board of Global Ministries of The United Methodist Church serving in Managua, Nicaragua with Acción Médica Cristiana (Christian Medical Action or AMC).
AMC is a Nicaraguan Christian ecumenical organization specializing in community health and development in impoverished rural communities, many of which are home to indigenous and afro-descendent populations.
As AMC's international liaison for community health, Dr. Forbes serves God and the church by contributing to a community-based primary dental health program, mentoring volunteers, and interfacing with AMC's international partner organizations.
Of her assignment, Dr. Forbes says, "AMC's model for local empowerment allows my contribution to be long-lasting and sustainable. AMC has evolved from a clinically-based health organization into an agent for transformation, committed to building local capacity among families in the areas of health education and promotion, farming and nutrition, disaster prevention, HIV/AIDS prevention, clean water and sanitation, women's health, and youth leadership. AMC's successes are based on community participation and the values of faith and justice." The health program is guided by AMC's pastoral care commitments and is more than just a humanitarian response to need. The Christian principles that undergird AMC's work reflect a living example of the Gospel teachings.
In her years as a missionary, Dr. Forbes has learned a great deal about the best ways to help persons and communities. She says, "Mission oriented to health and development is less about direct transfer of goods or knowledge and more about sharing, learning, and together implementing ideas that can enable God's transformation of suffering to wellness. My role is to accompany my Nicaraguan brothers and sisters to reaffirm their trust and hope that God has a plan for their lives, and that they themselves can develop that plan. Outsiders can help, not by doing everything for the community, but by joining with the community on a journey toward life and wellbeing. I am also transformed through this process and become a better witness for Christ's love in the world on behalf of the church that sends me."
Dr. Forbes has served in various capacities since her arrival in Nicaragua in 1999 as a lay missionary. After working with the covenant relationship between the New England Conference and the Association of Iglesias de Cristo de Nicaragua, she was assigned by Global Ministries as a short-term innovative missionary, and was then commissioned in 1997 to serve with the Nicaraguan Council of Protestant Churches (CEPAD). Early in her service in Nicaragua, Dr. Forbes grew to know and respect AMC's professional staff and its strong faith community. Her Global Ministries vocation assignment to AMC in 2000 was a natural transition after many years of collaboration in AMC's strategies for health and education.
Born in Northern Ireland in the United Kingdom, Dr. Forbes was raised in Massachusetts. She holds a Bachelor of Arts degree in biology and Spanish from American International College in Springfield, Massachusetts and a DMD (Doctor of Dental Medicine) degree from Tufts University School of Dental Medicine in Boston. Before her ministry in Nicaragua, Dr. Forbes was in private dental practice in Boston and participated in volunteer dental service. Originally an active member of her local United Methodist Church in Winthrop, Massachusetts, she is currently a member of Uncasville United Methodist Church in Connecticut.
Dr. Forbes is married to Gerardo Gutierrez, a medical doctor with a Master of Public Health, who is director of AMC's community health program. They live in Managua with their two daughters.
Read more about Dr. Forbes's ministry on her blog: www.belindagbgm.blogspot.com, or be her friend on Facebook: Belinda Forbes Gbgm.
Email Me