Forbes, Belinda
Country:
Latin America Caribbean (LAC)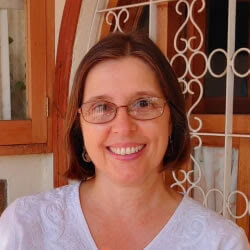 Serving At: Liaison for Faith and Health Partnerships with Fundacion AMOS Salud y Esperanza in Central America
Home Country: United States of America, North America
WAYS TO REACH ME:
Dr. Belinda Forbes is a Global Missionary with the Board of Global Ministries (GBGM) of The United Methodist Church serving in Nicaragua, Central America.
Dr. Forbes was commissioned by GBGM in 1997 and has carried out her missionary service in different placements. A dentist by profession, Dr. Forbes serves God and the Church by contributing to community dental health programs, coordinating short-term mission teams, mentoring volunteers, and interfacing with international partner organizations.
Of her assignment Dr. Forbes shares, "working with a model for asset-based community development and local empowerment allows my contribution to be long-term and sustainable. My areas of service with different ecumenical partners have helped to build local capacity among families in critical development areas; health education and promotion, farming and nutrition, disaster prevention, clean water and sanitation, women's health, and youth leadership, the successes of which are based on community participation and promoting values of faith and justice. Health and development must be more than just a humanitarian response to need. As missionaries we connect the church in mission as a living example of the Gospel teachings."
Born in Northern Ireland, Dr. Forbes was raised in Massachusetts, USA. She holds a B.A. in biology and Spanish from American International College in Springfield, MA, and a D.M.D. degree from Tufts University School of Dental Medicine in Boston, MA. Before her ministry in Nicaragua, Dr. Forbes was in private dental practice in Boston and participated in volunteer dental service. Dr. Forbes is a member of the New England Annual Conference.